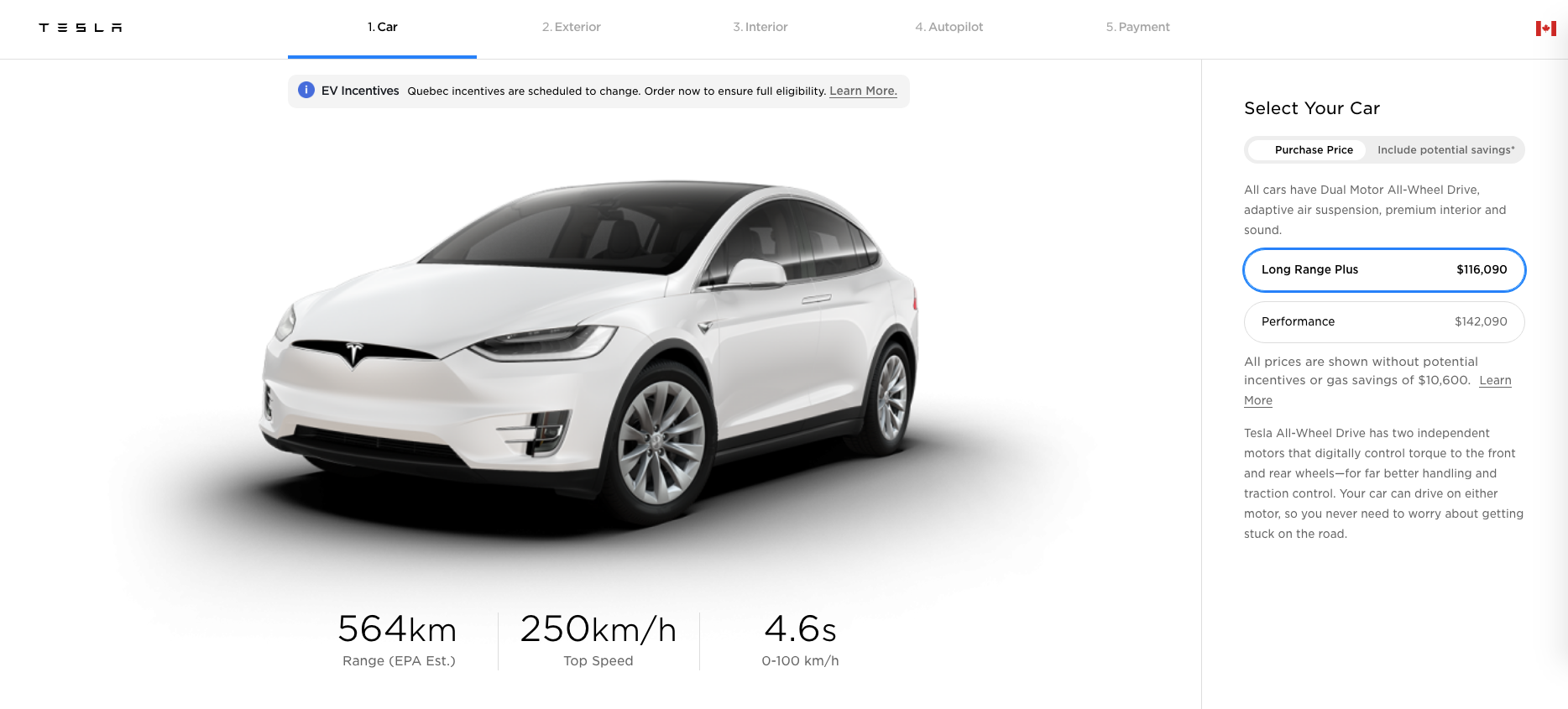 Last month Tesla updated the Design Studio to include a new Model S and Model X Long Range Plus versions, which promised a range of 627km and 564km respectively. Tesla CEO Elon Musk said at the time the new range would come for existing owners in the form of a free over-the-air (OTA) software update soon.
It appears that day has come, as a user on Twitter is reporting a range of 354 miles (569km) for his Model X after updating to software version 2020.4.11. In the pictures posted to Twitter, greg shows his app displaying a 100% charge and the corresponding range estimate (and what may be the best masking technique of a VIN we have seen yet).
#Tesla #modelx got the 2020.4.11 update last night. Looks like this is the range upgrade! pic.twitter.com/WgPgpG7kdo

— greg (@noctechnolog) March 3, 2020
Tesla continually shows why they are so far ahead of the competition in the electric vehicle segment, and just the general automotive market as well. Not only are they able to squeeze out significantly better efficiency out of their batteries than anyone else, they provide those efficiencies (where they can) to existing owners with via free OTA software updates.
This is the second bit of good news for Model S and Model X owners, as it was announced earlier this week that Tesla will begin upgrading MCU1 owners with the newer MCU2, adding many new features to their vehicles. This upgrade is only available in the US at the moment, but is expected in Canada later this year.