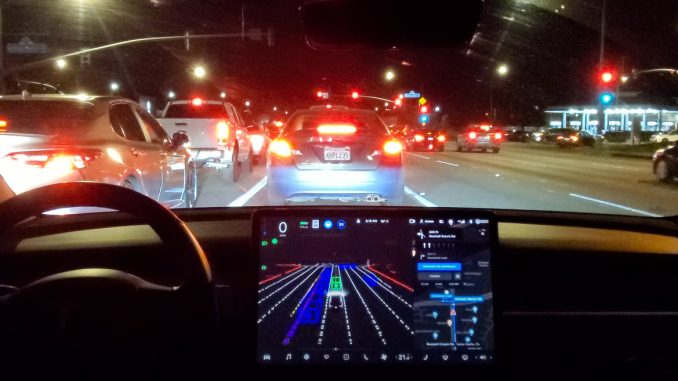 After months of waiting Tesla appears finally ready to release the next big update to its Full Self-Driving (FSD) beta software, known as V9, this Saturday.
CEO Elon Musk announced the latest timeline for the self-driving software on Twitter last night. When prompted by Tesla Owners Silicon Valley to release the new version, Musk said it would be deployed "end of week."
Releasing Beta V9 end of week

— Elon Musk (@elonmusk) July 8, 2021
Fans were quick to jump on Musk's lack of specificity when it comes to which week he was referring to. This is natural given his recent string of "two week" timelines for releases. He quickly clarified he meant this week, adding it would be available to beta testers on Saturday (technically Friday at midnight California time).
Saturday

— Elon Musk (@elonmusk) July 8, 2021
This will be the first update to the FSD beta software in more than four months. The huge gap between releases is attributed to Tesla's decision to switch to a "pure vision" approach by removing the use of radar and relying solely on the vehicle's cameras.
Since Musk has been testing an alpha version on his personal vehicle, he has said on several occasions there have been huge leaps in the capabilities of the self-driving software.
The update will also include a new visualization, referred to as the "mind" of the car, which Musk teased earlier this week.
This release will at first be limited to the current set of beta testers, which at last count numbered about 2,000. Musk said that if the initial testing goes well, a wider release could come in a month or so.
Depends on how the limited beta goes. If it goes well, maybe a month or so.

— Elon Musk (@elonmusk) July 8, 2021
With his recent accuracy as it relates to timelines, we are hoping it doesn't take much longer than that.