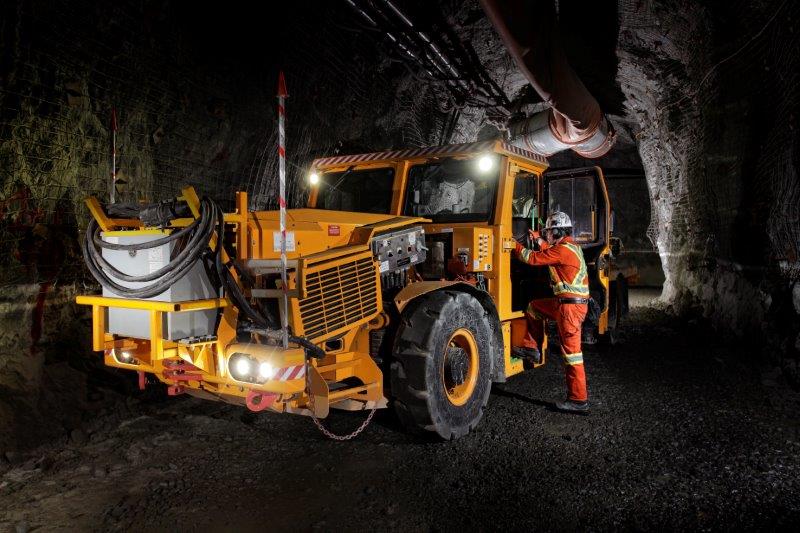 There is already a business tax writeoff in Canada for electric vehicles (EV's), hybrid-electric, and hydrogen fuel-cell cars, where businesses can write off 100% of the purchase price up to a maximum of $55,000.
Now that tax writeoff is being extended to off-road electric vehicles and automotive equipment in an attempt to encourage Canadian companies and farmers to switch to electric.
Justin Trudeau made the announcement in Toronto on Monday at the Prospectors and Developers Association of Canada conference. He said his government "wants to support this sector in accelerating the use of clean mining trucks here at home."
There are some Canadian companies have already taken the first step. Goldcorp's mine in Chapleau, Ontario recently became Canada's first all-electric mining project. MacLean Engineering, a company based out of Collingwood, Ontario is also producing electric mining vehicles, according the Financial Post.
The types of vehicles included in the program will expand each year, with 100% of the tax writeoff is available for vehicles that will be used before 2024. After 2024, that will reduce to 75%, and after 2025, it will go down further to 55%.
The consumer EV rebate program, iZEV, has proven very popular in Canada so far. It was initially funded with $300 million from the Canadian government, which was expected to last 3 years.
Last month it was announced that nearly half of the initial budget, $134 million, had already been claimed in just the first 8 months of the program.
Featured image: Maclean Battery electric BT3 Boom Truck