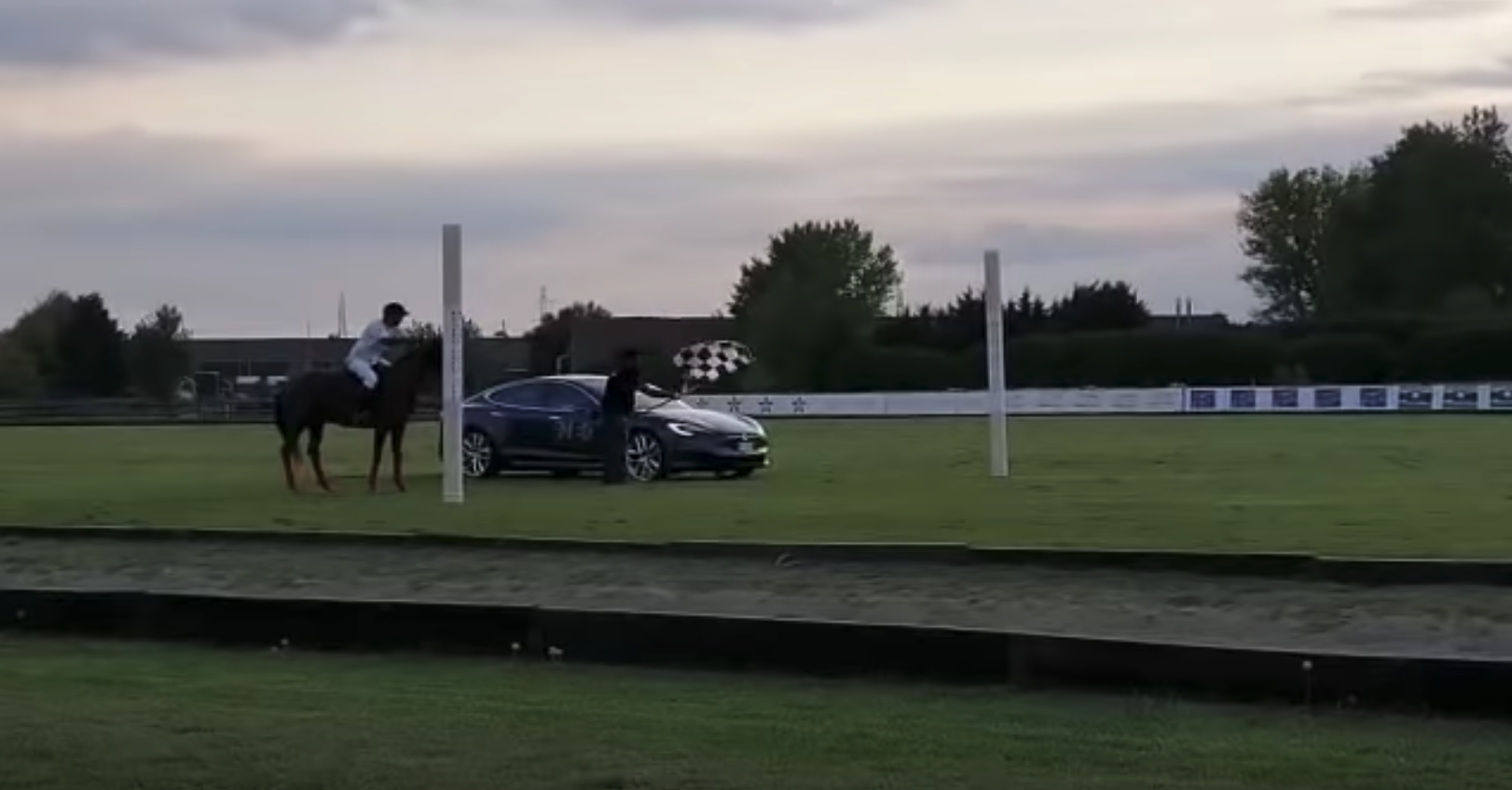 There's not much else to say here other than this is not something you see every day. Usually it's a Tesla Model S P100D going up against a high-powered Supercar in a head-to-head all-out drag race.
This time however, it's a Tesla Model S P100D going head to literal head with a horse. Yes, a single horse.
You might think this kind of race is silly, as the Tesla comes with 590 horsepower and can reach 100km/h in under 3 seconds.
But this test is on the stomping grounds of the horse, a slippery grass field. The test is also not a straight out drag race, but rather more of a slalom test with a sharp corner to return to the start line as the finish line.
As expected, the Model S takes the horse off the line (but is surprisingly close). But can the Tesla hold on to the lead until the end?
Check out the full video below to find out.