A serious crash involving a police cruiser and a Tesla Model 3 sent three people to hospital and shut down a busy intersection Monday.
Save with big discounts at your favourite Tesla accessories stores, like 10% off at Tesmanian, TesBros and Nikola Pro, plus many more. Coupon codes at DriveTeslaCanada.ca/deals.
According to the Ontario Special Investigations Unit (SIU), which was called in to investigate the accident, the police cruiser travelling westbound on Sheppard Avenue en route to an emergency call when it crossed Allen road and collided with the Model 3.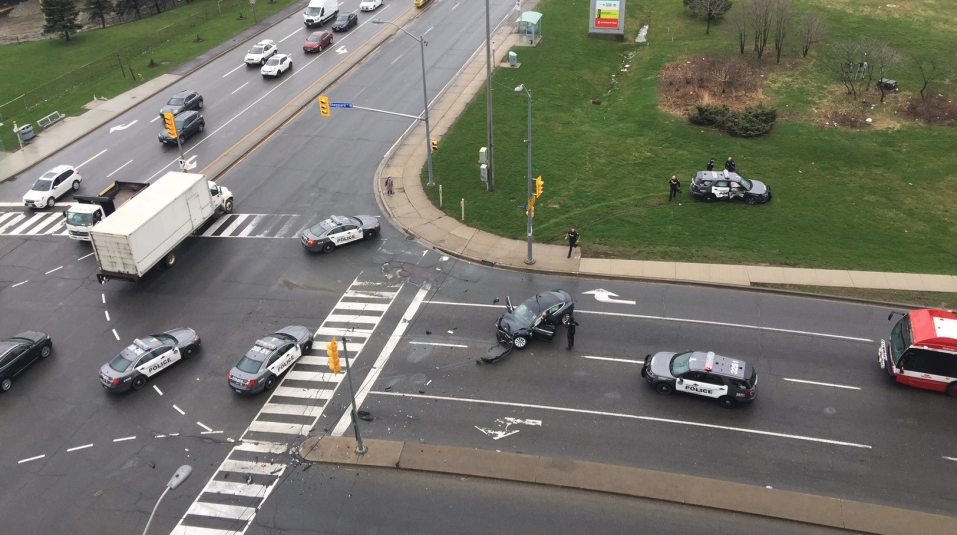 All three people involved in the accident, two police officers and a 63-year old man from the Tesla, were taken from the scene by ambulance and are in serious condition.
Investigators are still piecing together what happened in the accident, and are asking anyone who witnessed the accident, or with dashcam footage, to contact investigators.
Get 10% off at Tesloid.ca or Tesloid.com with coupon code DTC10 at checkout. Quality Tesla accessories with FREE shipping across Canada and the US.
h/t [CP24]