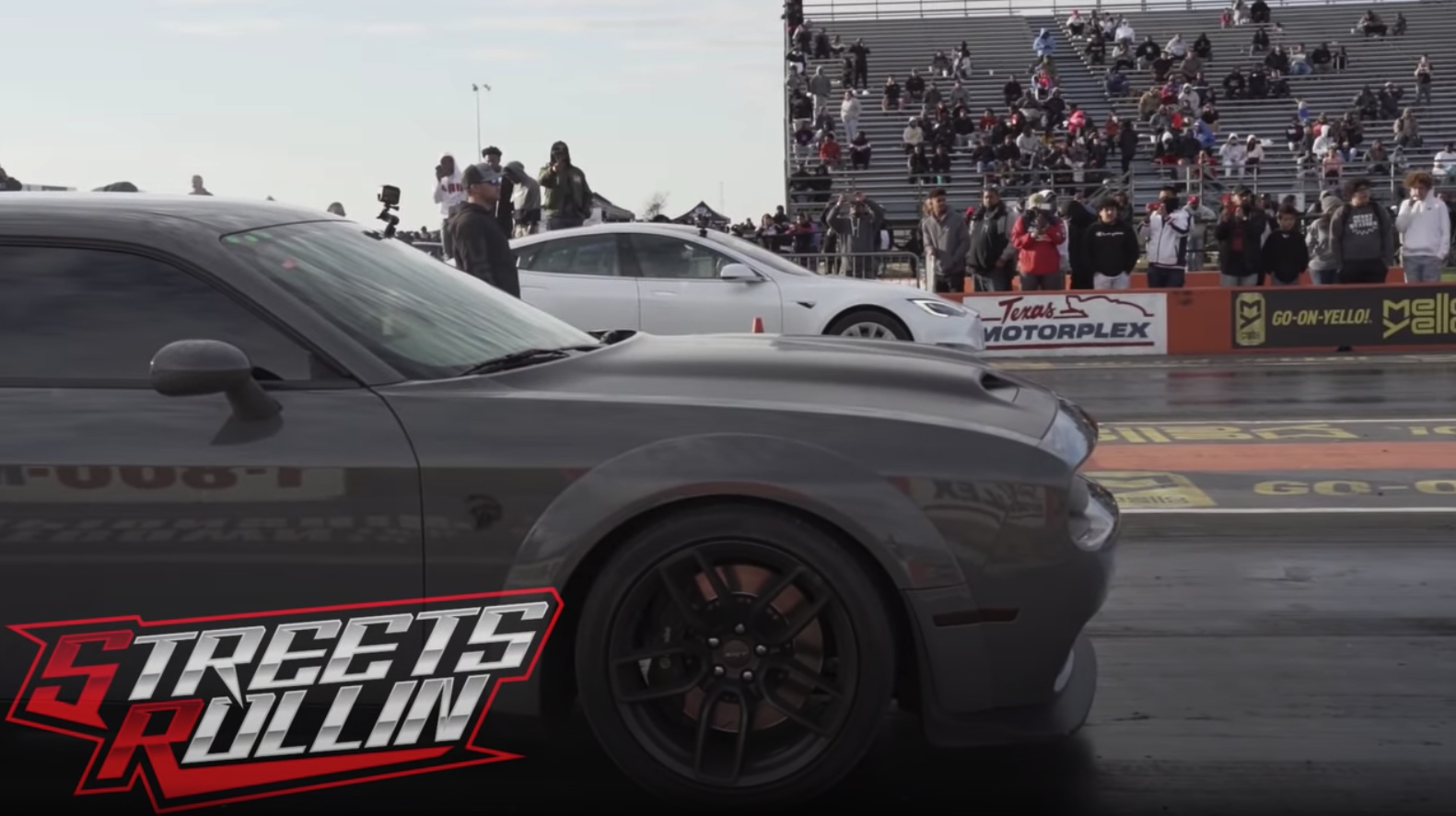 Every gas car drag racer (usually) loves to take on an electric car at the drag strip, in an attempt to show off their superiority with their obnoxiously loud, fume spitting American muscle cars. Usually it's the Tesla that comes out on top, but not always.
Save with big discounts at your favourite Tesla accessories stores, like 10% off at Tesmanian, TesBros and Nikola Pro, plus many more. Coupon codes at DriveTeslaCanada.ca/deals.
We've seen a Tesla Model X take on a 2020 Scat Pack 392 Dodge Charger in a short race where the Model X handily beats the Dodge. That maybe wasn't the fairest matchup, as the Dodge Charger is less powerful than the Hellcat Redeye, which comes equipped with 797 horsepower and 707 lb-ft of torque.
In this latest matchup, the two drivers face off in a best-of-3 series of runs. The first run is very close, with just 0.07 seconds separating the two. The next two runs aren't quite as close, with one vehicle ending up the winner.
Check out the full video below to see who wins each of the 3 races.
Get 10% off at Tesloid.ca or Tesloid.com with coupon code DTC10 at checkout. Quality Tesla accessories with FREE shipping across Canada and the US.