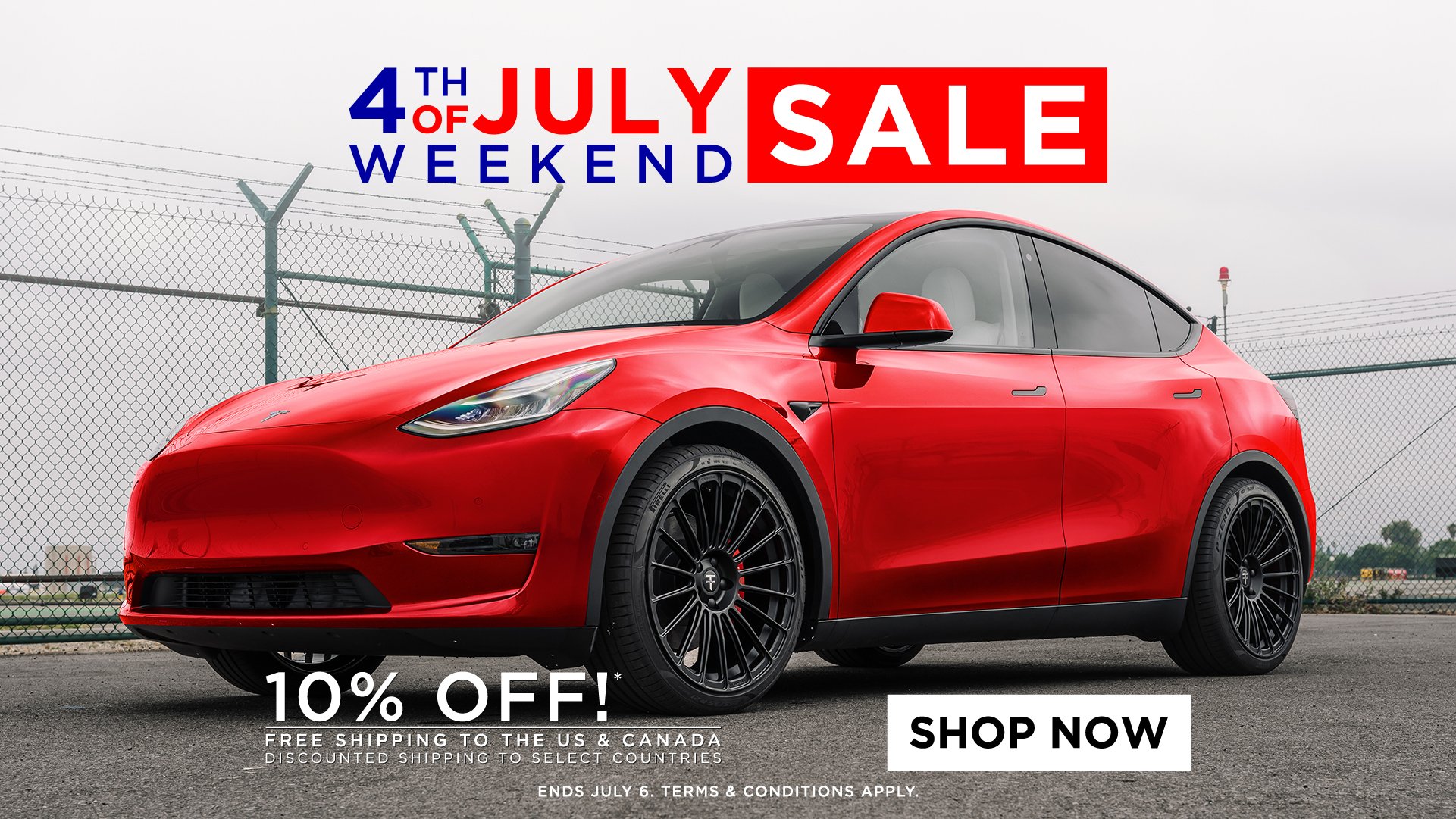 T Sportline is the World's First Tesla Tuner specializing in wheels, exterior accessories & interior accessories.
Save with big discounts at your favourite Tesla accessories stores, like 10% off at Tesmanian, TesBros and Nikola Pro, plus many more. Coupon codes at DriveTeslaCanada.ca/deals.
If you're a regular reader of Drive Tesla you'll know we've teamed up with T Sportline before to offer the biggest discount they've ever offered in North America.
Unfortunately that deal has ended (for now), but they're now offering a pretty great 4th of July weekend sale – 10% off and free shipping within Canada and the US.
T Sportline has a big selection of wheels, including some of the most popular aftermarket wheels for the Tesla Model Y. They also have some limited edition sets, which will only ever see 100 produced.


Get 10% off at Tesloid.ca or Tesloid.com with coupon code DTC10 at checkout. Quality Tesla accessories with FREE shipping across Canada and the US.
They also offer a number of quality interior accessories for the Model S, Model 3, Model X, and Model Y.


The sale ends on Saturday, July 6, so head on over and check out T Sportline for all the details.
Affiliate Disclosure: This post contains affiliate links, which allows us to continue to deliver great Tesla news. Thank you for your support.