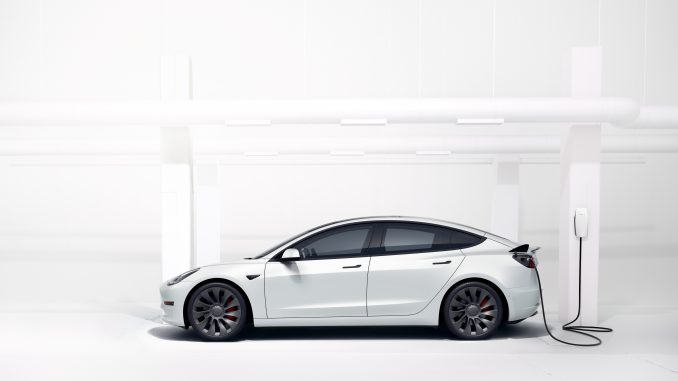 Earlier this year Tesla introduced their lithium iron phosphate (LFP) batteries to the North American market. Facing extremely long wait times, the batteries were imported from China and added to some Standard Range Plus (SR+) Model 3 cars, offering a quicker delivery than would have been possible otherwise.
At the time the offer was limited to the United States, but it appears Tesla has brought in more LFP batteries from China, and has begun offering them in Canada.
One of our readers spotted this blue Model 3 on Vancouver's existing inventory site this morning. Although it doesn't explicitly state it has the LFP battery, the lower range of 407km (253 miles) is the giveaway that it does have a different battery pack.
A total of three vehicles were added, another in blue and another in red (h/t: Ricky)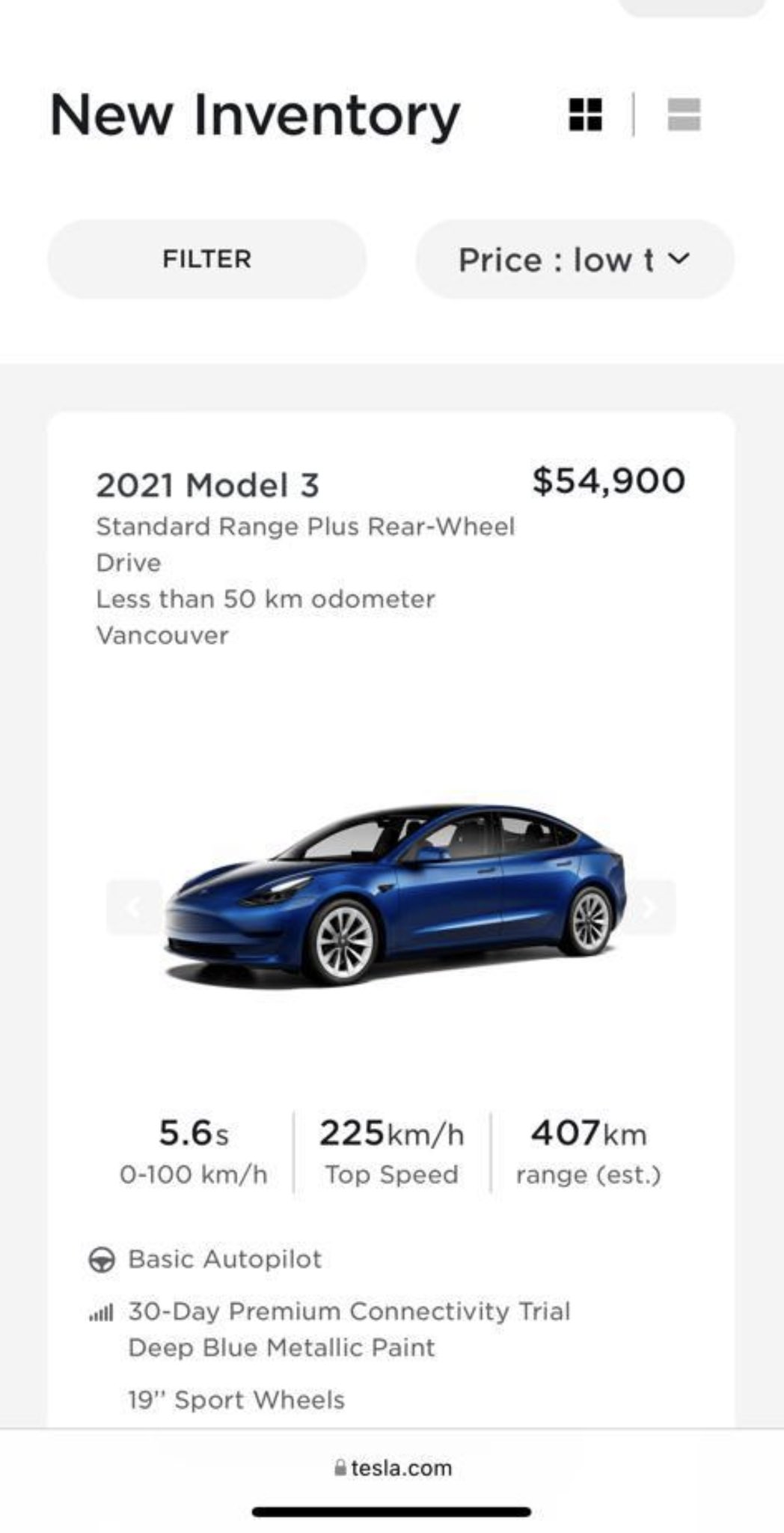 At the time of publication, the car has already disappeared from the website. Drive Tesla also checked all locations across Canada and could not find any other LFP Model 3s in stock.
The Design Studio does not offer the LFP battery as a choice through the ordering process.
What is different with the LFP battery?
The biggest change with the LFP battery is that it can be charged to 100% on a daily basis, without impacting the longevity of the battery. With the current generation of batteries, Tesla recommends not charging above 90% unless you plan to go on a long drive soon after it has fully charged.
This should negate most of the impact of having a slightly lower rated range on a daily basis.
When the batteries were first launched in China last year, they initially had a problem with slow fast-charging speeds. Tesla corrected that issue a few months later through a software update.
However they can still suffer from slow charging speeds in cold weather. Once more of these cars start appearing north of the border, additional testing will have to be done to see how they handle our harsh Canadian winters.
If you purchased this Model 3 from Vancouver, let us know in the comments below or reach out to us as tips@driveteslacanada.ca.
Tesla website hints SR+ Model 3's destined for Canada may include LFP battery packs