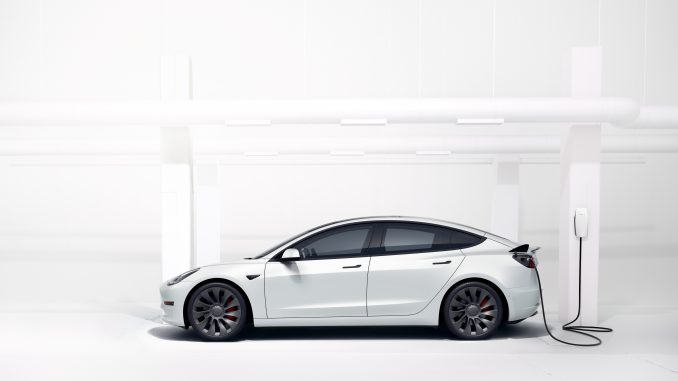 Tesla introduced lithium iron phosphate (LFP) battery packs to the Standard Range Plus (SR+) Model 3 in China last year, and more recently the Standard Range Model Y. The batteries are heavier than the current lithium ion batteries, but are cheaper to produce due to them being cobalt-free and having an iron cathode.
Elon Musk said the company would be transitioning all the 'Standard Range' vehicles to the LFP cells last year, but they have only so far appeared at Giga Shanghai to be sold in China and exported to Europe.
Now it appears as though Tesla is bringing them to North America.
This afternoon Tesla began emailing current SR+ reservation holders, giving them the option to take delivery of their vehicles sooner if they opt for a new "Model 3 Standard Range Plus battery pack."
According to the email, this battery pack has already been released in Europe and Asia, and has a slightly lower range of 253 miles (407kms) than what is indicated on the Design Studio (263mi/426km).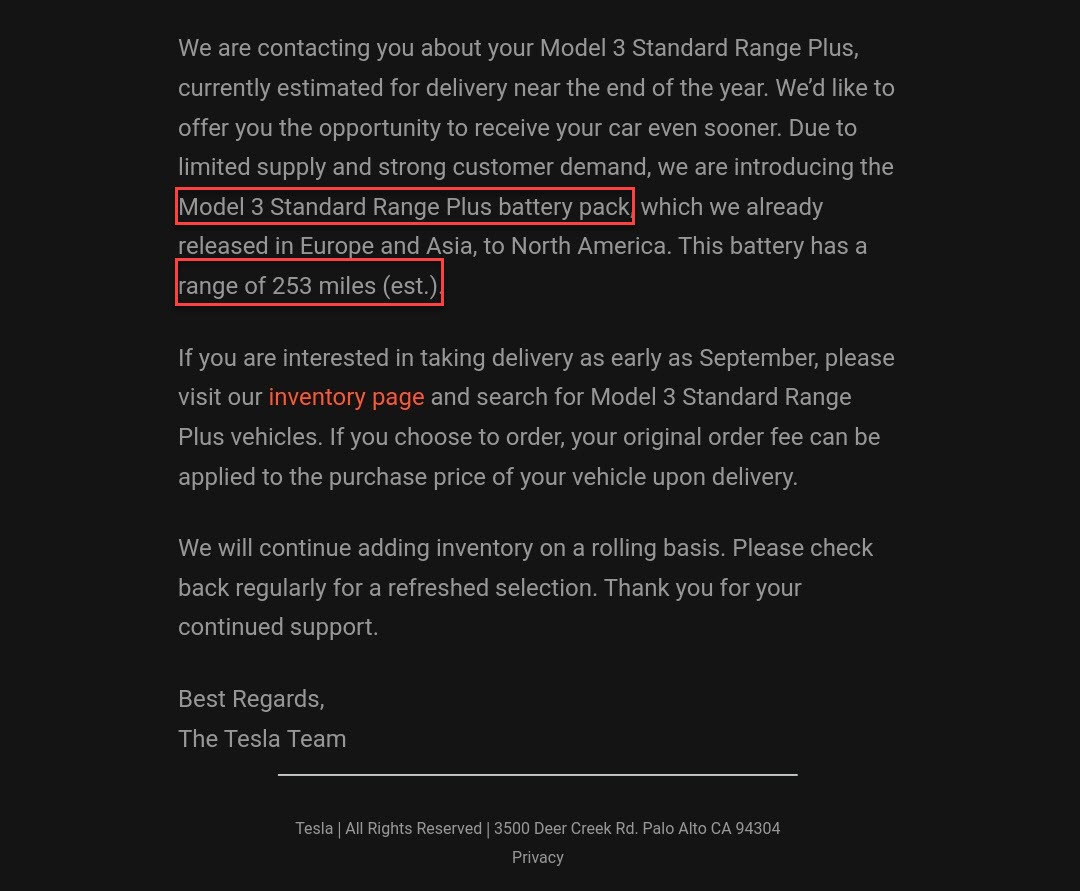 The email explains that if the customer wants delivery as soon as September, instead of near the end of the year, they should visit Tesla's inventory page and search for one.
UPDATE: The new vehicles have started appearing on the website, with several available in the Los Angeles area. They are the same price as those with the current battery packs. Drive Tesla has been unable to find any in Canada, but we have received reports of reservation holders receiving the same email.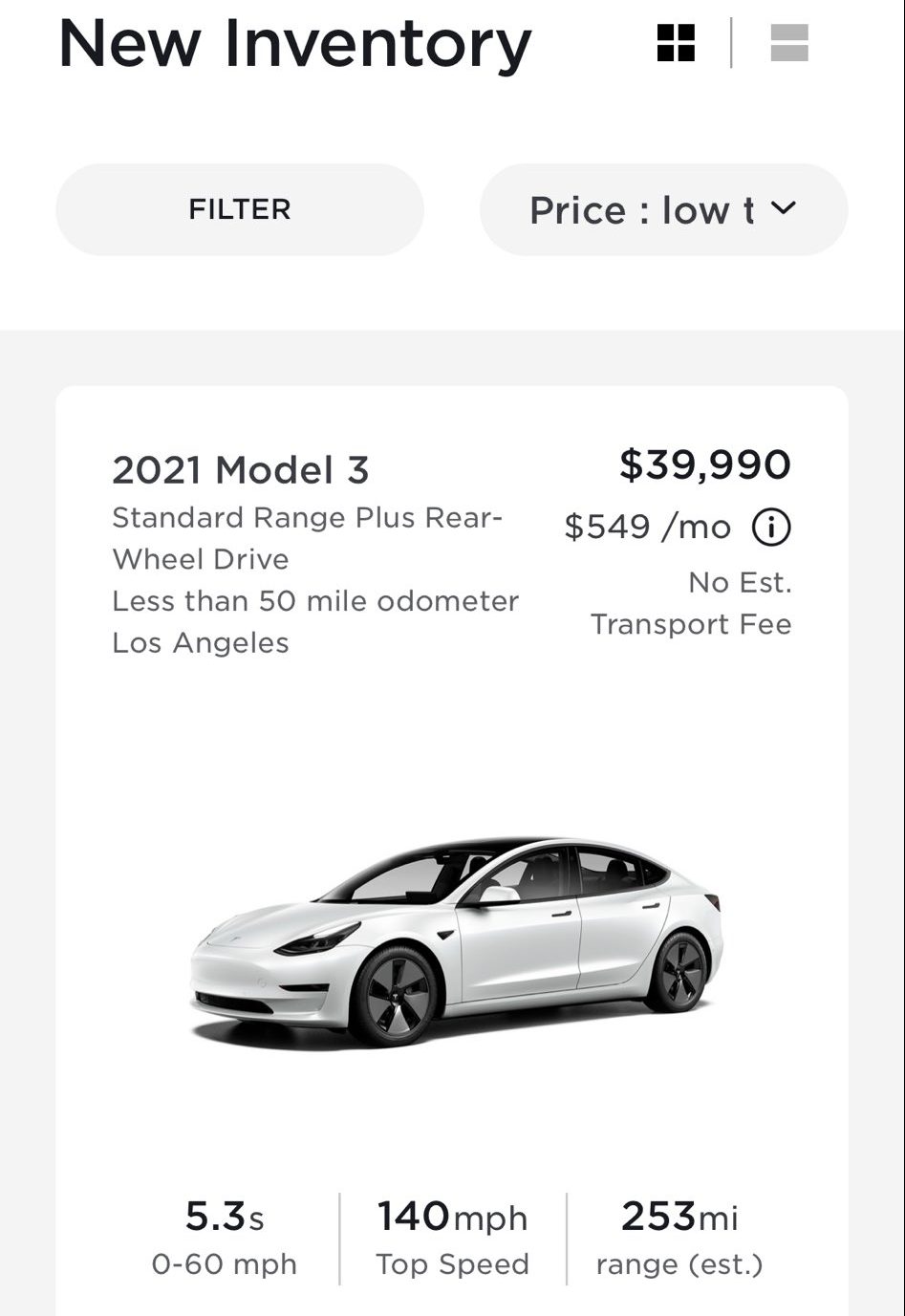 While the email doesn't explicitly mention LFP battery packs, all indications point to that being the case.
This email comes just a few days after we first reported that Fremont would begin producing SR+ Model 3 vehicles with LFP battery packs in October.
If you have also received this email, let us know in the comments below if you have been able to switch your order to one of the new vehicles.