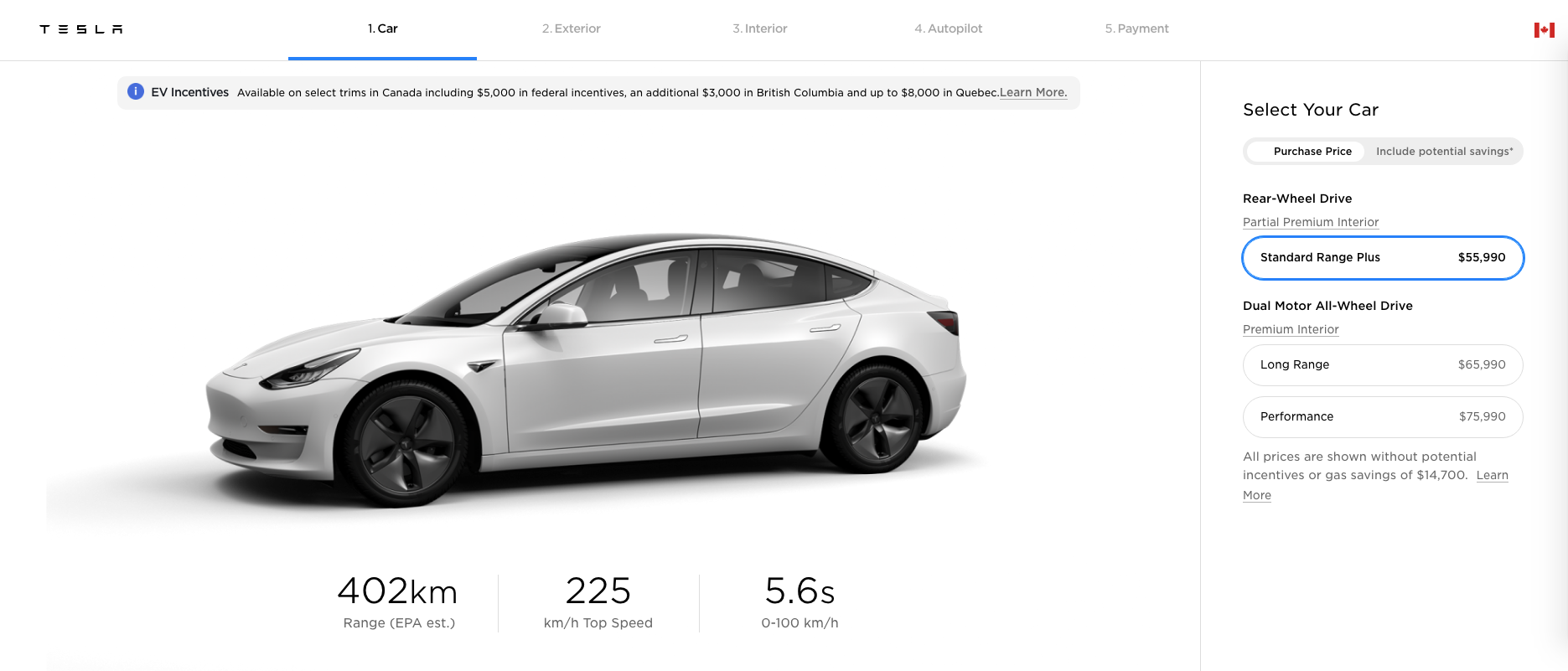 Tesla has quietly increased the price of the Standard Range Plus (SR+) model from $54,990 CAD to $55,990 CAD, making it appear to no longer qualify for the Government of Canada's iZEV $5,000 rebate.

To qualify for the iZEV rebate, an automaker must offer a qualifying vehicle with a MSRP under $45,000. Tesla does this with the off-menu Standard Range (SR) Model 3 with just 150km at $44,990. Other vehicles by the same automaker with higher trim level also qualify, up to a total of $55,000.
The $55,990 price listed on Tesla Canada's website includes a number of fees, which if deducted from the listed price, brings the MSRP for the SR+ under $55,000. Those fees include the $1,280 destination and documentation fee, $100 air conditioning fee and $10 OMVIC fee, which brings the total down to $54,600, still $400 below the threshold.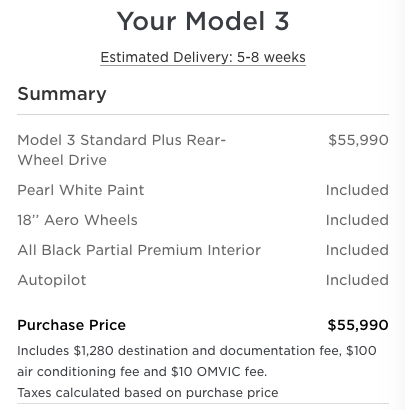 If you place an order today for a Standard Range Plus in Canada, you won't get it in 2019, with current wait times listed as between 5-8 weeks.