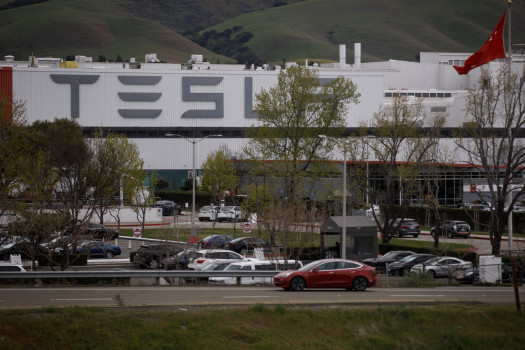 Earlier this week it was reported that Tesla had partially shut down their factory in Fremont with the likely cause being a shortage from a parts supplier. We were able to verify this story through a source at the factory who told Drive Tesla that workers on the Model 3 production line were being sent home until March 7.
Shortly after the story made headlines, CEO Elon Musk sent an email to all employees confirming the shutdown was a result of a parts shortage. He also indicated the shutdown was over and would the factory "spool up rapidly" to full production in several days.
Some in the media questioned Musk's email when employees were being told to stay home until March 7. It looks like the CEO was telling the truth as we have now learned those workers have received the call to come back to the job on Sunday, February 28.
Just heard from a source at Fremont that Model 3 workers who were originally told they were off until March 7 have been told to come back this Sunday.

Looks like Fremont is back up and running like @elonmusk said.@SawyerMerritt

— Drive Tesla 🇨🇦 #FSDBetaCanada (@DriveTeslaca) February 26, 2021
As noted by Sawyer Merritt, who was also able to confirm our reporting, the original two-week timeline to reopen on March 7 was like a tentative one as Tesla didn't know how long the shutdown would take.
The good news is they were able to get restarted quicker than expected, and at the same time make some improvements to the production lines.