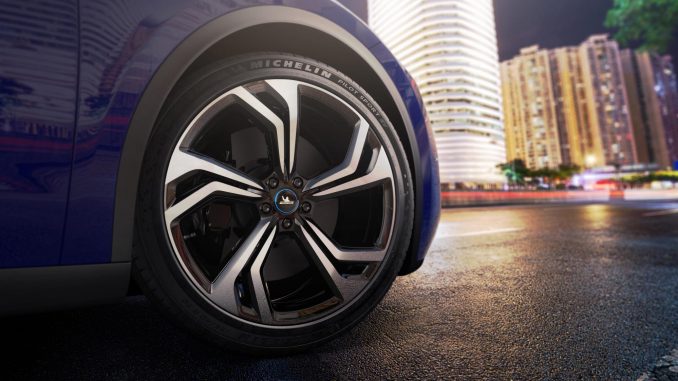 Michelin has announced its first tires purpose-built for electric vehicles (EVs), the Michelin Pilot Sport EV.
According to the Michelin, the largest tire manufacturer in the world, the new tires are designed to specifically address the demands made by electric sports cars.
One of those is the higher weight and weight-distribution characteristics of EVs which was taken into account to provide optimal grip on dry and wet roads.
Another unique demand from EVs is the high torque and acceleration. Michelin says the Pilot Sport EV tires have "outstanding resistance to wear."
Perhaps most importantly, the tires are designed with low rolling resistance that they claim can extend range by up to 37 miles (59km).
The Pilot Sport EV tires are already available in China. They are expected to arrive on vehicles in Europe and North America by Q3 2021 and be available in sizes from 18 to 22-inch rims.