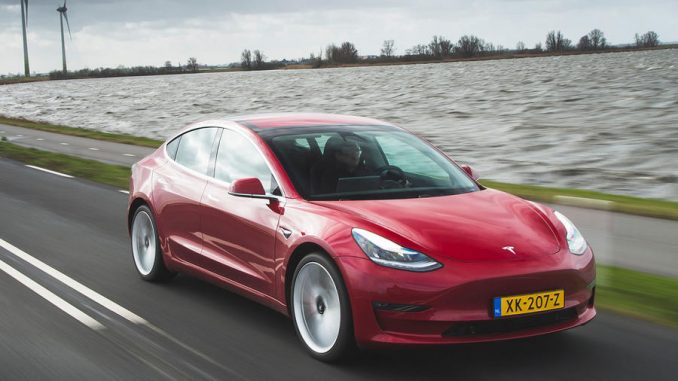 The Tesla Model 3 is on track to be the number one selling electric vehicle (EV) in Europe. However, Tesla will not be the top-selling EV brand on the continent.
Matthias Schmidt, the author of the European Electric Car Report, notes that EV sales figures are far higher than initially forecasted.
Although the low forecasts were mainly to do with microchip shortages, it seems that EV automakers, and in particular Tesla, were able to navigate the supply chain demands and produce their vehicles.
On the EV side, EVs sold extremely well in 2021. The report predicts that EVs will account for 11% of total auto sales. In a typical year, EV volumes would be just over 8% of sales.
The number one selling vehicle in 2021 in Western Europe is the Tesla Model 3. If the sales continue at the current pace, the US-automaker should sell around 170,000 units.
However, the number one slot in terms of top-selling EV brand is the Volkswagen Group. It is a little unfair as the VW group includes VW, Audi, Skoda, Cupra and Porsche. All of these brands sell EVs.
The VW group should hit around 300,000 in EV sales in 2021. Tesla should come in second, with Stellantis coming in third, according to Schmidt.
Interestingly, Tesla only released the Model Y late in 2021. In November, the Model Y outsold both the VW ID.3 and ID.4.
So, the 2022 numbers should be interesting to track between Tesla and the VW group.
VW expands electric lineup with ID.5 and ID.5 GTX electric crossovers
Source: Automotive News Europe