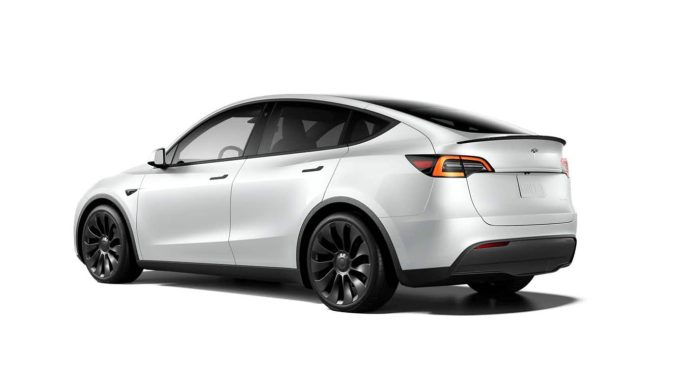 Parts shortages continue to impact Tesla's production lines. The latest to be affected is the Tesla Model Y Performance, which is currently being made without the carbon fiber trunk spoiler.
According to an internal memo sent to Service Centers, a copy of which was obtained by Drive Tesla, all Model Y Performance cars built after December 24, 2021 will not be equipped with the spoiler.
The memo states Tesla does not know when the shortage will be resolved, but impacted customers will be notified and a service appointment scheduled once they are back in stock.
The missing part is not just for looks. The spoiler adds stability at high speed, so without it the top speed of the Model Y Performance will be reduced from 155mph to 135mph (250km/h to 217km/h) to ensure maximum safety.
If you are expecting your Model Y Performance soon, you will know whether it has the spoiler or not before showing up at the delivery center.
The memo states emails will be sent to customers who are matched with a vehicle that has no spoiler.
The consolation prize for these new owners will be their car will likely come with the new AMD Ryzen processor and 12V Li-Ion battery.
AMD confirms Tesla Model S/X include their latest Ryzen processor and RDNA 2 GPU