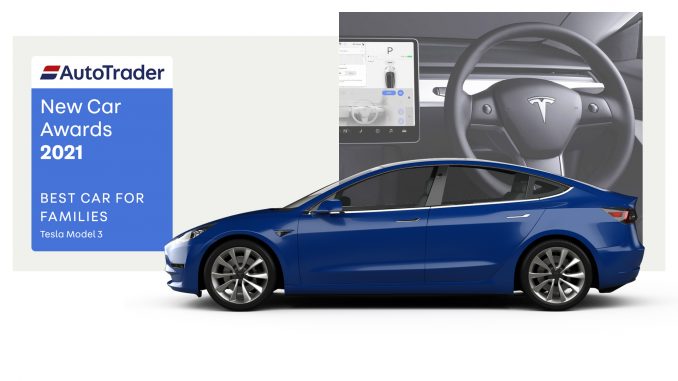 The Tesla Model 3 is no stranger to winning awards, having won multiple since it was first launched in 2017. The latest one to add to the collection comes from Autotrader UK, which named the electric sedan the best car for families.
The accolade came as part of the New Car Awards 2021, in which the Model 3 was a finalist in a number of different categories. The car review and trading site said the Model 3 has been a huge hit and can be seen on roads all around the UK.
Autotrader said the car's design was one of the key factors in awarding the Model 3 the title of best car for families. Being a purpose-built EV allows it to have extra storage space in the trunk and frunk, and a flat floor that benefits passengers onboard.
It wasn't just the practicality of the Model 3 that helped it win. Autotrader also said the Model 3 "fast, and most importantly, cool."
The Model 3 was also a winner in Autotrader's New Car Awards 2020. It took home both New Car of the Year and Best Electric car last year.
https://twitter.com/AutoTrader_UK/status/1398225065079046144
h/t: Tesmanian