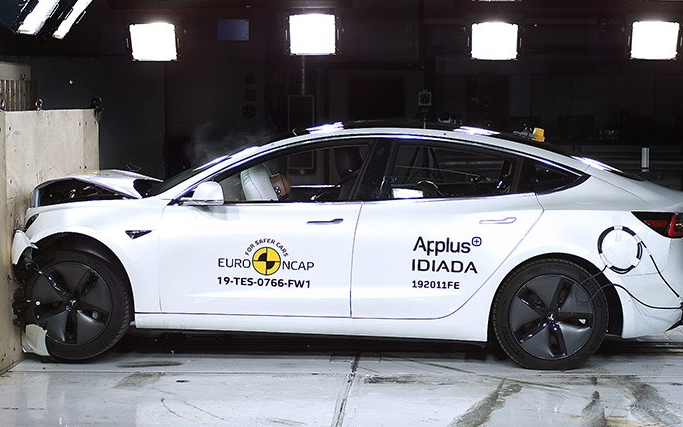 The awards and recognition keep piling up for Tesla, and the European New Car Assessment Programme (Euro NCAP) has just added three more to the list as the Model 3 and Model X were included in their Best in Class for 2019.
Each year, Euro NCAP publishes a list of cars that have performed best in their respective categories during NCAP testing. Instead of comparing star ratings between all vehicles they tested over the year to determine the best, they instead use the best in class to compare vehicles in the same category to see which is the best. Here's how NCAP describes their process.
To define the Best in Class, a calculation is made of the weighted sum of the scores in each of the four areas of assessment: Adult Occupant, Child Occupant, Pedestrian and Safety Assist. This sum is used as the basis for comparison of the vehicles. Cars qualify for 'Best in Class' based only on their rating with standard safety equipment. Additional ratings based on optional equipment are excluded.
The Model 3 won "Best Large Family Car", sharing the recognition with the BMW 3 Series. It also was named "Best Electric & Hybrid". The Model X SUV was named as Best in Class for 'Large Off-Road' vehicles. All received 5 star safety ratings during NCAP testing.
The Model 3 has shown off its impressive safety ratings in some real-life accidents this year, including when a concrete utility pole fell on the glass roof and was captured on TeslaCam, and more recently when an SUV also ended up on the glass roof of a Model 3 in China.
You can see all the award winners on NCAP's website.