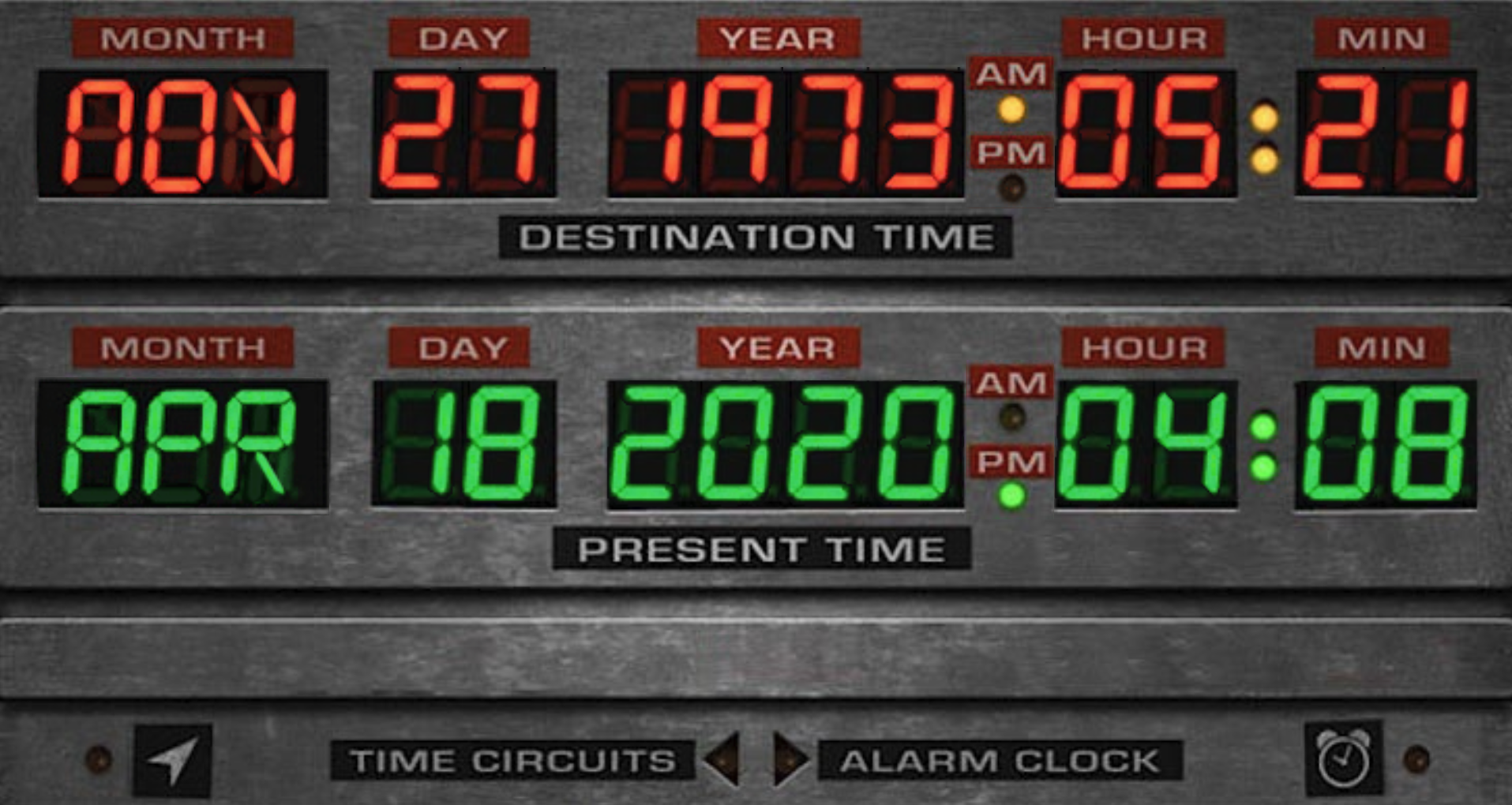 You may sometimes feel like travelling through time, much like Marty McFly and Doc Brown in the Back to the Future trilogy. That may especially be the case with the current coronavirus outbreak.
A Tesla owner has now created a working (but not actually working) interactive website that turns your Model 3 in-car display into the Back to the Future display found in the DeLorean.
There are two ways to access the display.
The quickest and easiest is to visit http://www.kinetic.com/teslascreens/btf2-2.html from the web browser in your Model 3. Once loaded, you can tap on the red day and time numbers to set the date you would like to travel to. The problem is that it won't be full screen.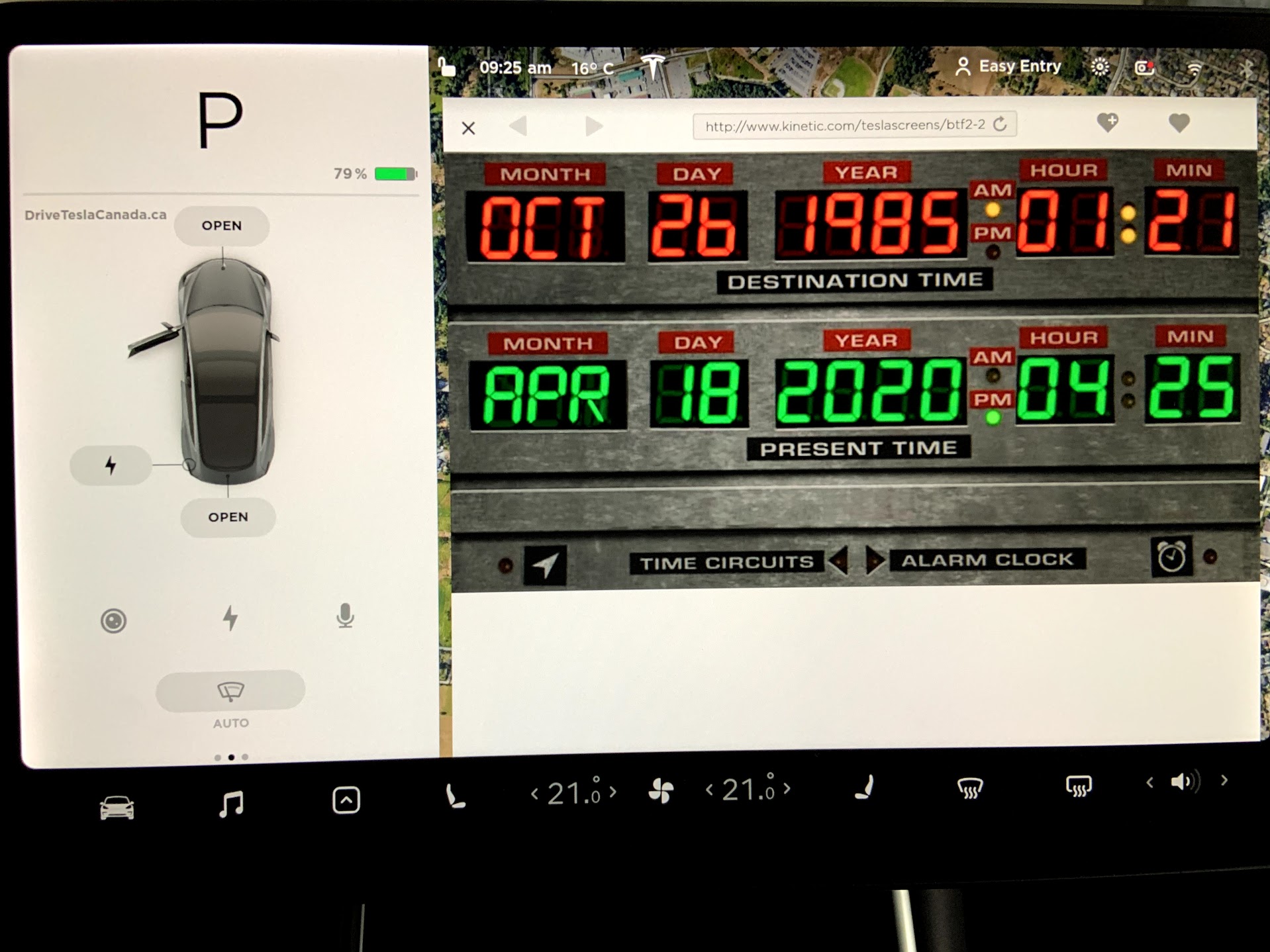 The slightly more complex way, which will get you full screen access is to open YouTube, go to Account Management, then Google Search, type in the address above and hit the "I'm feeling lucky" button, and you'll get the display in all its full-screen glory.
Fun little trick to pass the lockdown time in your #Tesla #Model3 #BackToTheFuture pic.twitter.com/yljmxOs0ub

— Drive Tesla Canada 🇨🇦 (@DriveTeslaca) April 18, 2020
Then simply press the brake with your left foot, turn the wipers on to the fastest setting, honk the horn 3 times, and you'll be transported to your desired time.
If you could travel in time with your Tesla, where would you take it? Back in time, or into the future?
There is also an official Back to the Future Tesla easter egg. To access that easter egg, you have to plug your Tesla in to charge when you have 121 kms or miles of range left in your battery. Then open up your Tesla mobile app, and enjoy the fun.