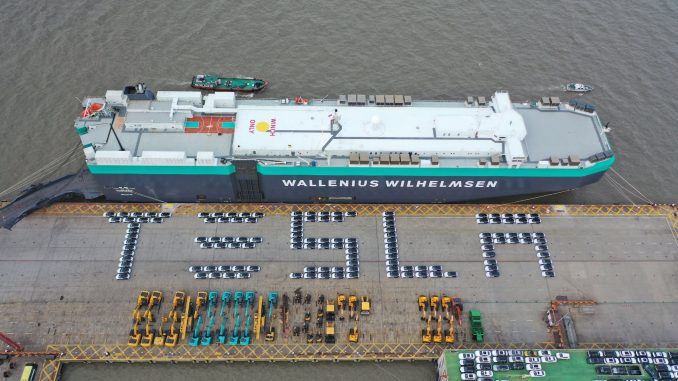 Tesla announced today in China it has officially begun exporting Model 3 vehicles manufactured at Giga Shanghai to customers in Europe.
We first learned about the plan earlier this month when a customer in France noticed his invoice showed his Model 3 order was coming from China. This was a big change as the automaker would normally export vehicles from Fremont, California to fulfill European demand.
The automaker held a ceremony at Giga Shanghai on Monday to celebrate the first batch of exports, with a number of Tesla executives in attendance. During the event it was announced the exports can now begin as the Model 3 had passed all European certification requirements, reports Teslarati.
As we can see from the photo above, the Model 3's being exported do not include the factory black trim and other recent changes announced for the electric sedan in the US. They do however have the latest LFP batteries, which are cheaper to manufacture and provide more range.
The new batteries will also allow owners to charge to 100% without adversely affecting the life of the battery, according to Tesla Support in China.
Tesla's first batch of European exports is estimated to be about 7,000 units, which will arrive in Belgium at the end of next month. According to local media reports, the number of exports will grow in the coming months, as Giga Shanghai has enough production capacity to meet demand in both Europe and China.