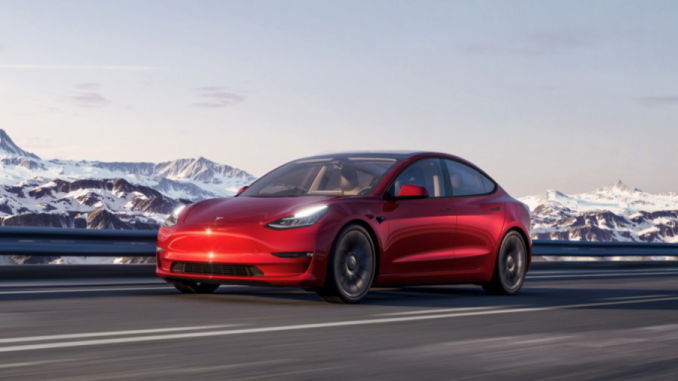 The Natural Resources Canada (NRCAN) and EPA websites have now been updated to show the new range and efficiency numbers for the refreshed Tesla Model 3.
As expected, the numbers confirm what Tesla posted on their website for the Long Range (LR) and Performance variants just over a week ago. The Standard Range Plus, which Tesla claims has an increased range of 423km (262 miles) is absent from both online tools.
As you can see from the ratings, Tesla has been able to dramatically improve the efficiency of the LR Model 3 over the 2020 model year, now at a combined 134 MPGe. Even its highway rating at 127MPGe is higher than the previous city rating of 124 MPGe.
The increased efficiency and range is thanks to the all-new heat pump, which first appeared in the Model Y when it was launched earlier this year.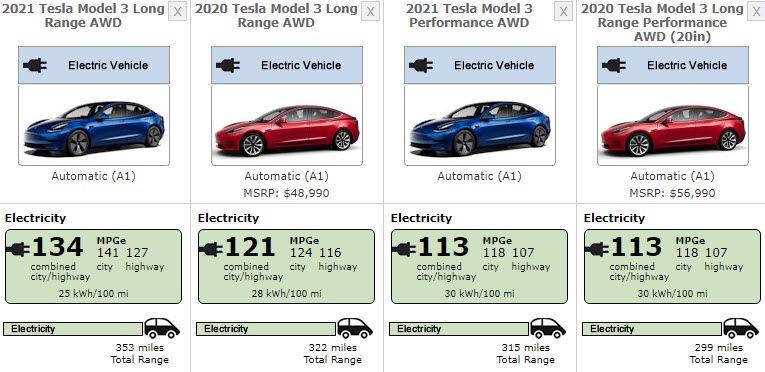 2021 Tesla Model 3 Long Range AWD
Range: 568km (353 miles)
Efficiency

City

141 MPGe (City)
1.7 Le/100 km

Highway
Combined
2021 Tesla Model 3 Performance AWD
 Range: 507km (315 miles)
 Efficiency

City

118 MPGe (City)
2.0 Le/100 km

Highway
Combined
h/t: InsideEVs