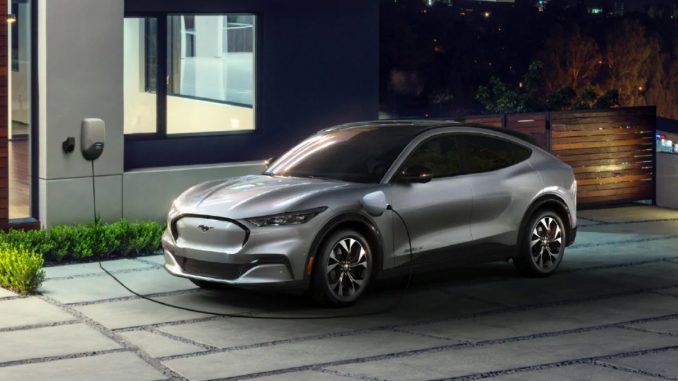 When the first customers take delivery of their new Ford Mach-E electric vehicle later this year, they will have to get by without a dedicated home charging station.
According to an email received by a reservation holder, Ford is notifying customers the Ford Connected Charge Station won't be available until at least April 2021 (via Mach-E Club Forum).
The all new Mustang Mach-E is almost here!

I know many of you have been inquiring about in-home charging stations and we are actively coming up with options and a process. The Ford in-home charging station will not be available until the end of April. We are in contact with another charging station vendor to be able to supply us with units for you. We are also contacting a few installers so we can offer you choices for that as well. Our plan is to give our customers the ability to finance, use your Ford credit card or pay cash for the charger and installation. It is also our plan to have multiple installers for you to choose from so that your schedule can always be met. We are working to have this plan in place and pricing available in the next couple weeks so you can make a decision on charging before your Mach-E arrives.
Aside from the fact it won't be available at launch, the email also points out two other worrying issues.
With deliveries likely just weeks away, it appears as though Ford is scrambling to find another third-party solution to provide to customers, a move that will likely impact Ford's bottom line. It also appears as though there is no plan currently in place for the chargers to be installed by qualified technicians.
While it is true that new owners will be able to charge their EV with the included charging cable (120 volt 3 amp/240 volt 32 amp), or purchase a third-party solution, the lack of a dedicated home charging solution is a major oversight for the automaker.
When they are finally available, the Ford Connected Charge Station will come with a MSRP of $799 USD.