After weeks of photos of the new factory black chrome trim, new center console, and new wheels, we finally have our first confirmed photos showing off the new headlights of the refreshed Tesla Model 3.
In August Drive Tesla reported exclusively on two big changes coming to the Model 3, including leaked photos of the power trunk and new headlights (click to enlarge).

The power trunk was confirmed when Tesla updated the Design Studio last month. We also knew a new headlight was coming based on several hints over the last few months, but today we have our first official sighting of them on a Model 3 in China.
The photos, posted to the Chinese social media site Weibo (h/t Xinzhang Li), show a black Model 3 still with the chrome trim, but sporting the new headlights. While it's not the best quality photo, the images clearly match what we published back in August.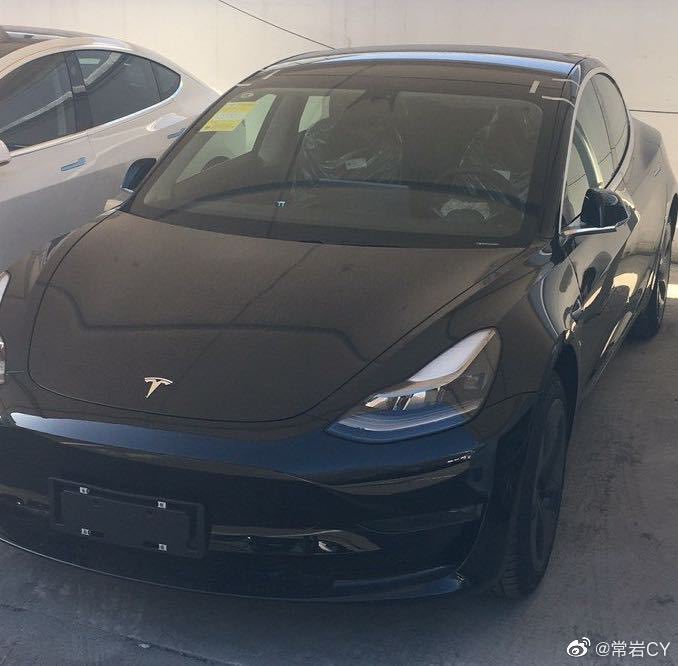 Unfortunately it's still unclear what exactly the benefits are of the new bulb on the outer side of the housing.
According to the original poster on Weibo, the new headlights make the light beam more focused, brighter, and they can illuminate further.
After we published the leaked photos in August, initial speculation thought they could be adaptive headlights. This type of headlight can react to the steering, speed and elevation and automatically adjust to illuminate the road ahead, and is commonly found in most high-end vehicles.
Interestingly this sighting of a new feature on a pre-refresh Model 3 matches what we saw this past weekend when the first sighting of the double pane (laminated) windows were also on a pre-refresh Model 3, this time in Belgium.
What do you think of the new headlights? Do you think they are adaptive headlights? Let us know in the comments below.