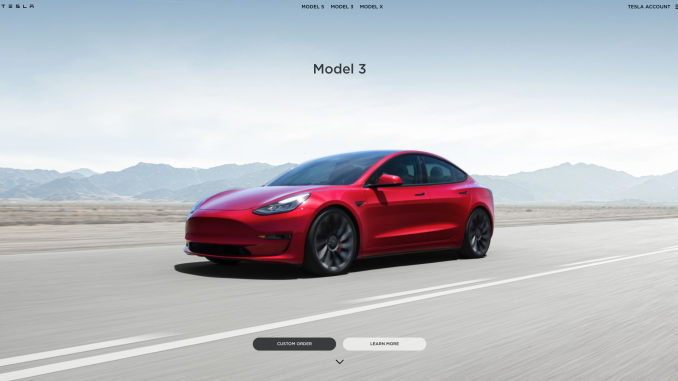 Earlier today we reported that Tesla had been approved to sell their cars in Singapore. Tonight the automaker made it official by opening its website for customers to order the Model 3.
Both the Standard Range Plus (SR+) and Performance variants are available for purchase. According to the images in the Design Studio, the Model 3 in Singapore will feature the new interior design from Giga Shanghai.
Industry experts in Singapore were expecting Model 3 to range in price from $150,000 to $200,000 SGD. Those estimates were accurate as the SR+ costs $112,845 SGD ($108,000 CAD), and the Performance Model 3 costs $154,815 SGD ($148,000 CAD).
Those do not include the required Certificate of Entitlement (COE) which can fluctuate in price and is currently sitting at around $45,000 SGD. That puts each Model 3 variant at $157,845 SGD and $199,815 SGD respectively.
Despite the high price, Tesla should have no problem selling their cars in Singapore. For comparison, a Toyota Camry costs $154,000 SGD.
According to the Design Studio, the first deliveries should begin in 12-14 weeks.