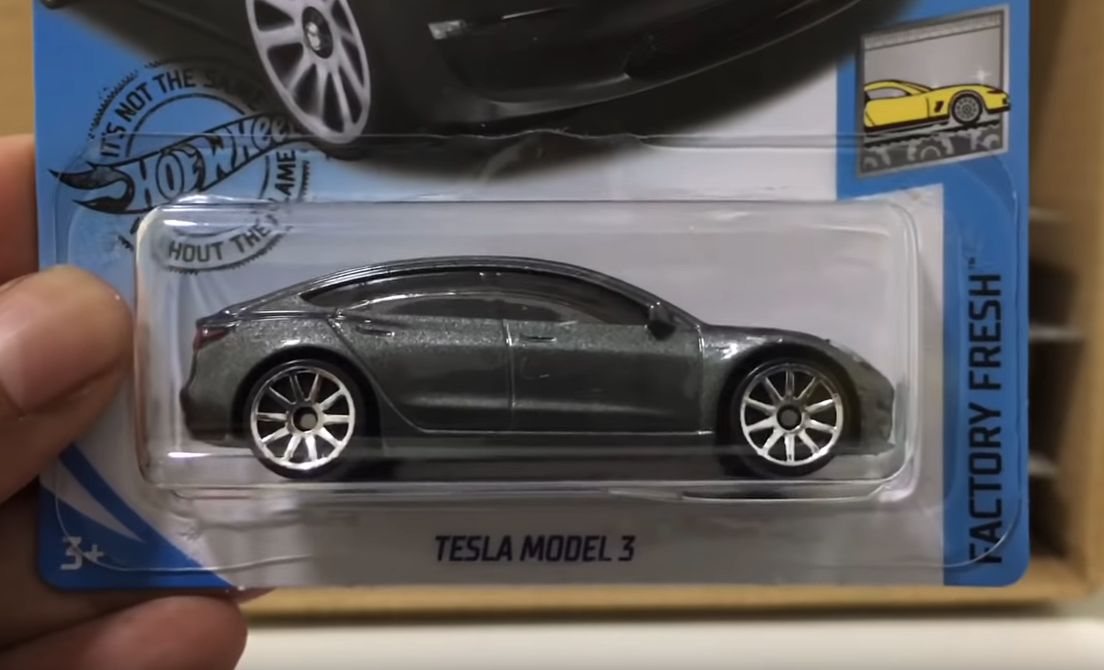 It's usually no easy task to find a Tesla Hot Wheels car. You usually have to dig through hundreds of others Hot Wheels to find the coveted Tesla versions. Up until now, the Model 3 only came in two colours, red and white. If you had the time and patience, you could re-paint those to match the colour of your Model 3.
Now it appears owners of Midnight Silver Metallic (MSM) Model 3's will soon be able to find miniature versions of their cars on store shelves. Muazli Marzuki on Youtube has just uploaded an unboxing video of a box of Hot Wheels Cars, Case F, which contains vehicles now for sale in Malaysia.
One of the cars is a brand new version of the Model 3. It features the new Midnight Silver Metallic paint job, but it also has new, better looking wheels, as well as an improved front headlight design that looks much more like the real thing. The number on the box is now 112/250, whereas the original Model 3's were 174/250.
No details on when this might be available on North American shelves, but definitely start keeping an eye out for it. Who knows, if you can't find this new MSM Hot Wheels, maybe you can add to your collection of other Tesla Hot Wheels cars.