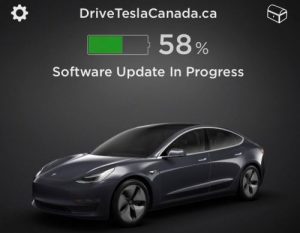 Last week Tesla CEO Elon Musk revealed on Twitter that there would be one more software update for Tesla owners before the end of the year with the release of a new holiday software update. In typical Musk fashion, the tweet was scant on details, but with the release of the update to some Early Access Program (EAP) users, we now know what's officially in the release.
Driving Visualization Improvements
In the march towards Full Self-Driving, which Musk had said previously would be feature complete by the end of 2019, new driving visualizations in this release show how much progress Tesla has made recently. The new visualizations include things like stop signs, stop lights, and additional lane markings for stop signs.
Right now it is expected that the new visualizations will only be available for HW3.0 owners.
Voice Commands
Many Tesla fans have been calling for this feature for a while, and it's finally here. Tesla's built-in voice recognition feature can now better understand natural language. The latest updates help drivers keep their attention on the road, and keep them from having to look at the screen as often. New commands like "set the temperature to 22 degrees", or "turn on the passenger heated seat", "open the glovebox", or "send a text message to Elon" are now understood.
Phone Improvements
Probably one of the most requested features that has been available in other brands of vehicles for some time now is finally here for Tesla owners. The ability to read and respond to text messages on the center display is included in this release. Drivers can use the right scroll wheel to have your text message read out loud and then again to respond using your voice.
Camp Mode
In what could be a great addition to the Tesla software before the release of the Cybertruck, owners can now maintain airflow, temperature, interior lights, play music, and power devices, while in Camp Mode. This will also make road trips in your Tesla much more comfortable.
Save Dashcam Clips on Honk
Musk has once again included a feature based on the request of a Twitter user. As the name implies, you can now use your horn to save Teslacam footage manually whenever you press the horn.
New Entertainment
In addition to Stardew Valley and Backgammon that Musk mentioned in his tweet, Tesla also released Twitch arrived for Tesla Theater.
Check out the release notes below.