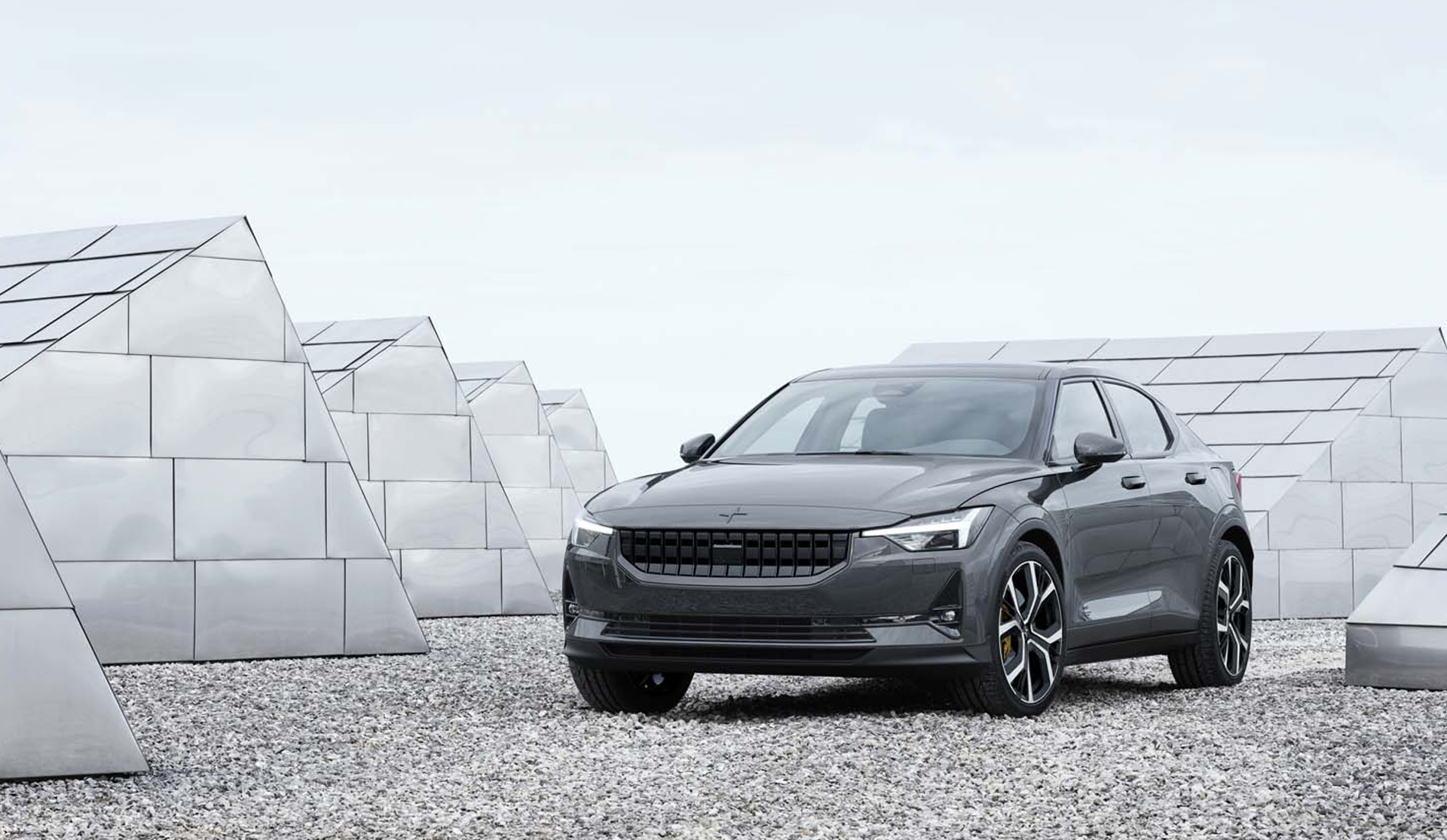 As the launch of the Polestar 2 electric vehicle (EV) in Canada and the US nears, the Swedish automaker appears to be taking aim at their main competitor, the Tesla Model 3.
Polestar, an automotive brand jointly owned by Volvo Car Group and its parent company Geely, recently hired an "independent firm" FT Tech to perform a series of simulated highway driving tests to see which of five EVs tested was the most efficient.
For the test, they gathered a Jaguar I-Pace, Audi E-Tron, and a Performance Model 3 to go up against the Polestar 2 and Polestar 2 Performance Pack around an oval track to see how much of the car's claimed range it could achieve at highway speeds.
Each car was fully charged to 100%, climate control set to 72°F (22°C), and regenerative braking off to set to the least aggressive setting at the start of the test. They then travelled around the test track in Fowlerville, Michigan at a consistent speed of 70mph (112km/h) until the car's battery was depleted.
The results found the Audi E-Tron to get the 92% of the claimed EPA range, while the Performance Model 3 was the least efficient, getting 75% of its claimed EPA range (via RoadShow).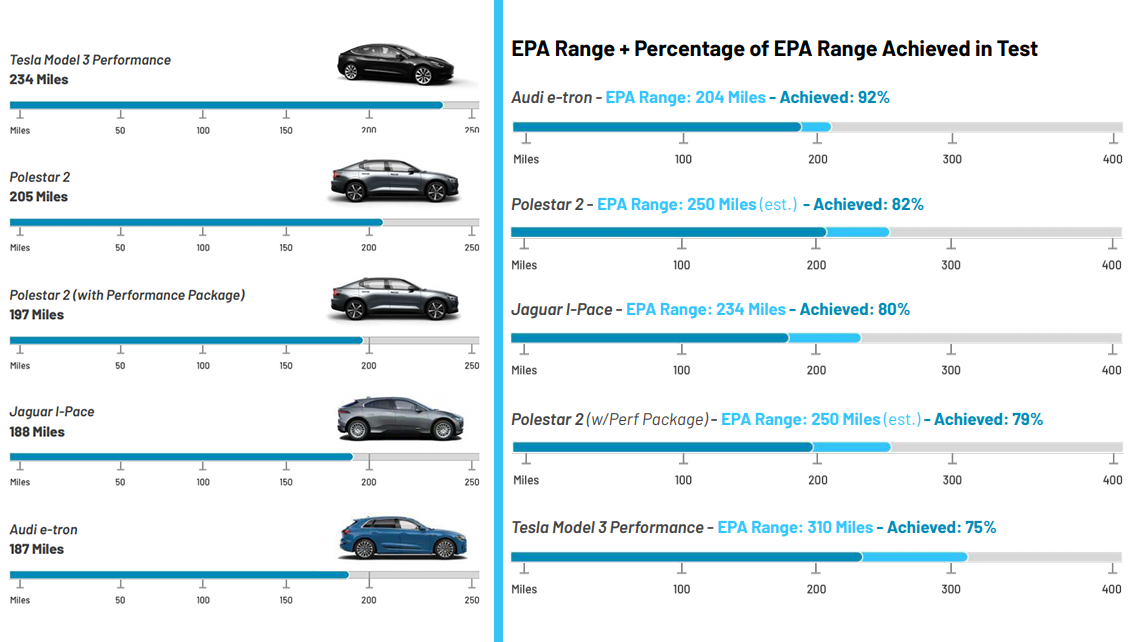 While the results appear to the make the Model 3 look bad, it's important to remember it is only showing how much of the range was achieved at highway speeds. If you take into account the total distance travelled, the Model 3 was the winner at 234 miles (376km), with the Polestar 2 in second place at 205 miles (330km).