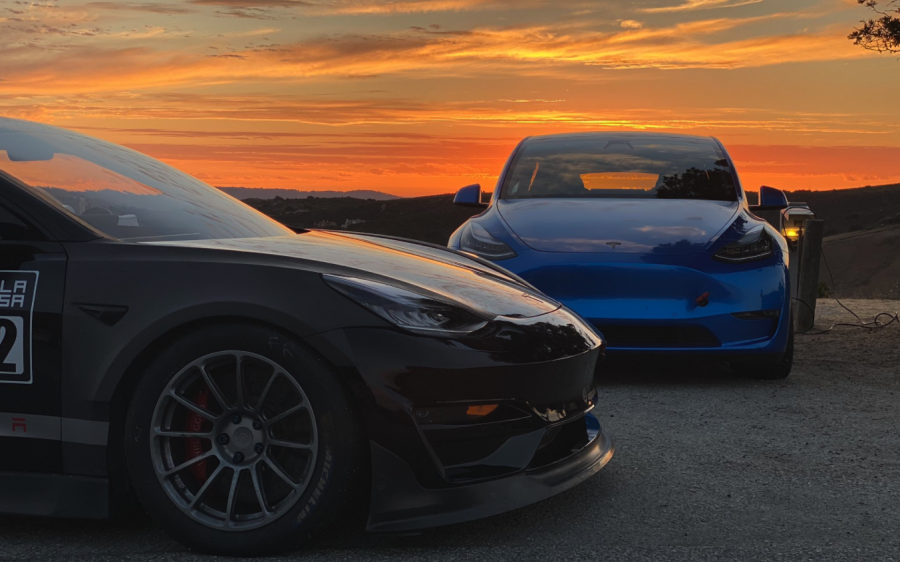 On September 11, 2019, Tesla announced it had broken the four-door sedan record for the fastest lap at the famous Laguna Seca racetrack, clocking a time of 1:36.555 in their prototype Plaid Model S.
*~ Some personal news ~*

We lapped Laguna Seca @WeatherTechRcwy in 1:36.555 during advanced R&D testing of our Model S Plaid powertrain and chassis prototype

(That's a second faster than the record for a four-door sedan) pic.twitter.com/OriccK4KCZ

— Tesla (@Tesla) September 12, 2019
The team at Unplugged Performance took their tuned Performance Model 3 to the same track this past weekend in preparation for their entry into the Pikes Peak Hill Climb later this month.
What they weren't expecting was to set a new EV lap record with professional race driver Randy Pobst behind the wheel, beating the previous mark by the Plaid Model S.

With Pobst behind the wheel and the Model 3 modified with parts from Unplugged's consumer and prototype product lines, the tuned Model 3 set a time of 1:35.79, beating the previous record by nearly a full second.
The latest record is just one of several set this summer, showing the dominance of both stock and modifiedTesla vehicles at race tracks.
One of Unplugged Performance's Tesla vehicles, their tuned Model Y, also holds the record for fastest SUV at Laguna Seca with a time of 1:39.1. The same Model Y also set a lap record at Buttonwillow race track earlier this summer.
Laguna Seca sunset celebrations. What's faster than plaid!? Unplugged Performance today set the record at Laguna Seca for fastest EV ever (broke the Tesla Plaid Model S prototype record). Our Model Y is now the fastest SUV as well.
1:35.79 for the Model 3 / 1:39.1 in the Model Y pic.twitter.com/rekRWzbIjw

— UNPLUGGED PERFORMANCE (@UnpluggedTesla) August 16, 2020