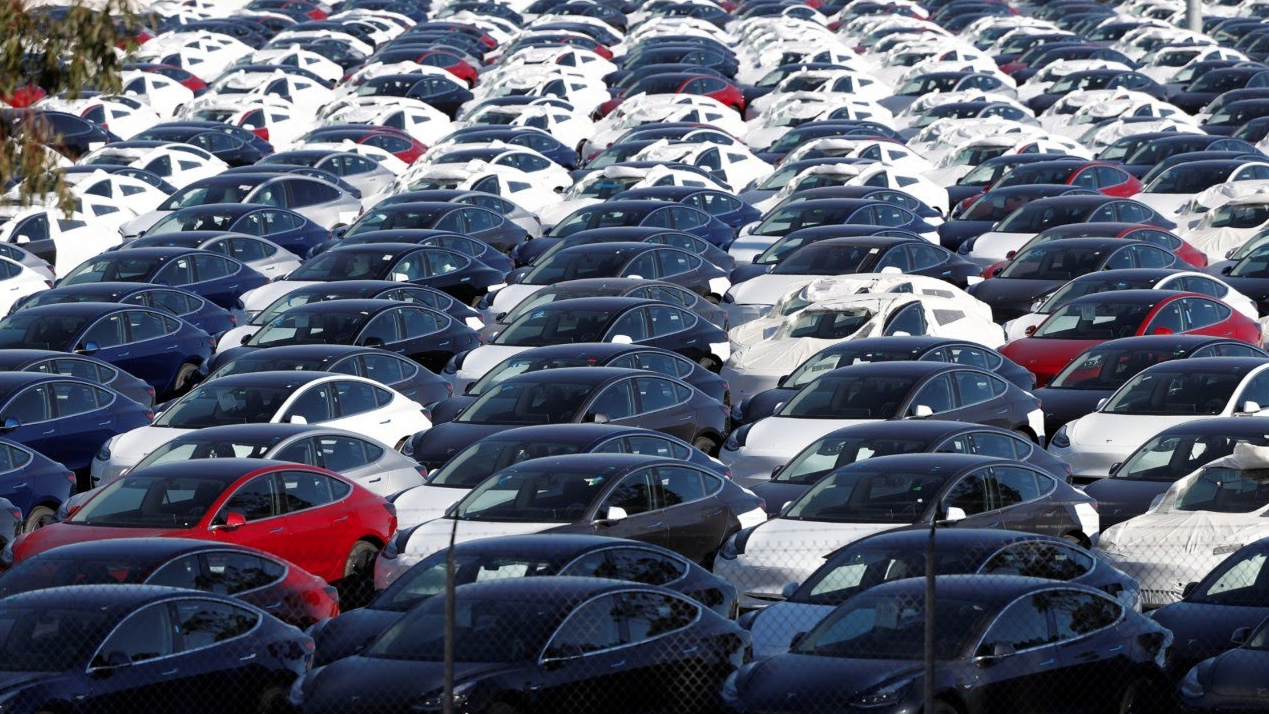 Who can say they haven't done this before. You're up late on a Saturday night browsing the internet or watching TV, when all of a sudden you've bought yourself 3 sets of Dr. Ho's massage therapy system for 5 easy instalments of just $49.99.
Or in the case of one Reddit user in Germany, all of a sudden you've bought yourself 27 Tesla Model 3's for a grand total of $2,100,000 CAD.
That's what happened to u/Ballon-Man, who posted about his experience on Reddit.
Looking to replace their Ford Kuga (aka Ford Escape), Ballon-Man and his dad went to Tesla's website purchase a new Model 3, a decision made easier thanks to Germany recently doubling its EV tax credit.
After settling on their desired configuration, a "base Model 3 with Autopilot option", they clicked the Buy Now button. Except something didn't go as planned, and they got a message pop up saying the order can't be placed because of a payment issue.
They also didn't receive any email notifications the payment had gone through.
After researching the issue online, the discovered others were having the same issue, so they tried again. And again. And again and again…you get the idea.
Finally, 2 hours after their first attempt at ordering their new Model 3, they finally hit the jackpot, and got the message they had been waiting for – "Your order has been placed."
They discovered their problem after logging in to their account online, only to find a ream of Model 3's on their main account page.
Fortunately, they were able to contact Tesla customer support to explain what happened, and the automaker agreed to cancel all the order at no cost, including refunding the €100 order fee.
What's the biggest mistake you've made when placing an online order?