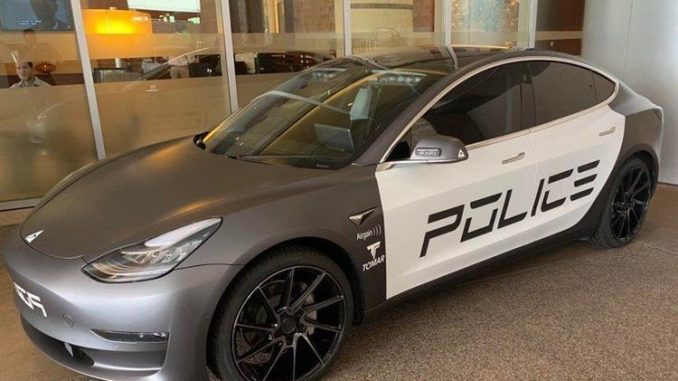 It seems more and more police departments are doing their due diligence and realizing the benefits of going electric.
The latest is in Holland, Michigan, where there the Holland Department of Public Safety Detectives have ordered a new Tesla Model 3 for their latest squad car.
Other electric vehicle options and their costs were considered by the city before a decision was made. A Nissan Leaf came in at $39,799, and a Chevrolet Bolt was even cheaper at $28,782.
Despite the higher cost at $49,308 for the Long Range Tesla Model 3, it was chosen for its performance, safety, warranty, and resale value, and lower fuel and maintenance costs.
"Yes, there's a higher front end cost on this, but the fuel savings alone is generally pretty significant," Mayor Nathan Bocks said.
According to City Manager Keith Van Beek, the Tesla will be evaluated on its performance to determine if the city will purchase more.
"You'll notice we're only buying one, we're not buying four of them," City Manager Keith Van Beek told Holland City Council before it approved the purchase. "Because we want to do that evaluation, so that we have a better feel."
Once it has reported for duty, it will primarily be used for calls to crime scenes and interview, and not for daily patrols.
To make sure the Tesla is fully charged, a Level 2 charger will be installed on city property at an expected cost of $5,000.
Other police departments in the US to use a Model 3 as a patrol vehicle include the Bargersville Police Department. They selected the Tesla over a Dodge Charger due to the fuel savings, and are so far very happy with their purchase.
Hopefully this trends makes its way north of the border and we see a Tesla as part of a Canadian police department soon.
Source: Holland Sentinel