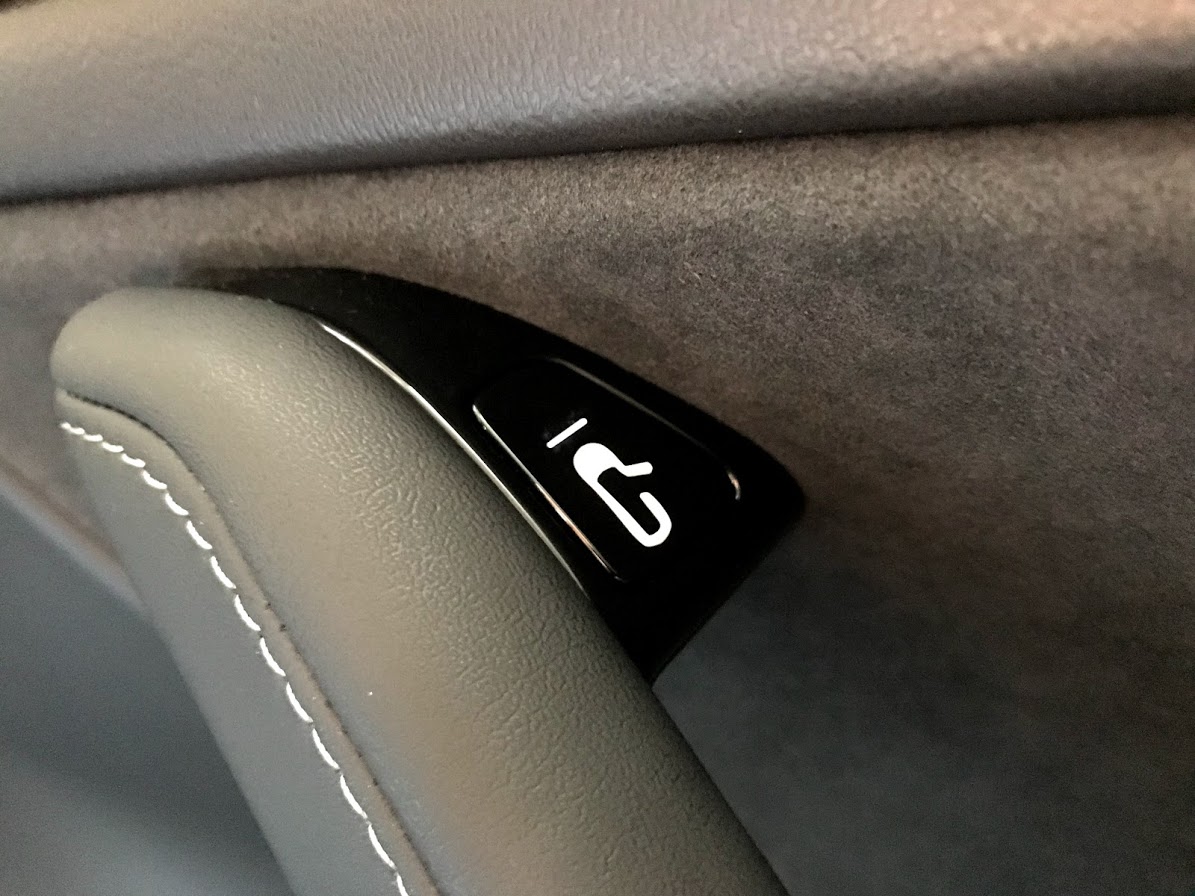 Since day 1 of getting my Tesla Model 3 and giving my dad a ride in it, almost everyone who has tried to get out of the vehicle can't figure out where the door exit button is, and end up pulling the emergency door release (how do they always find it?!). Incidents like these prompted me to purchase some door exit decals from Nikola Pro.
The Nikola Pro Tesla Model 3 Door Exit Decal Set arrives in a hard cardboard box to avoid the decals being damaged during shipping. Inside the package are 8 decals (two sets in case you make a mistake installing the first set) made from weather-rated, durable Oracal vinyl and backed by a 6-year guarantee. It also includes a wipe to clean the door exit button prior to installation.
Speaking of installation, it couldn't be easier and I was done just under 7 minutes (yes, I timed). The decals are easy to remove from the paper backing, and have a convenient transfer tape to ensure easy installation. The decals also have 2 guide lines, to help you line up the decal, making the install as easy as it can be.
Once applied, pull back the transfer tape. If the guide lines stayed on the button, remove them carefully to avoid pulling up the vehicle decal. You can use your fingernail, or something like a toothpick would work well also. Check out our installation video below.
After installation, you can definitely feel the decal on your finger when you press the button. As a result, I found myself being very careful when pressing the exit button to avoid lifting the decal up. After a few days I saw how durable they were, and now don't even give it a second thought when opening the door.
These are a cheap and easy solution to people opening your doors incorrectly, and Tesla in Canada highly recommends them. Click here to purchase yours and receive 10% off, which will be automatically applied at checkout.
Affiliate Disclosure: This post contains affiliate links, which allows us to continue to deliver great Tesla news. Thank you for your support.