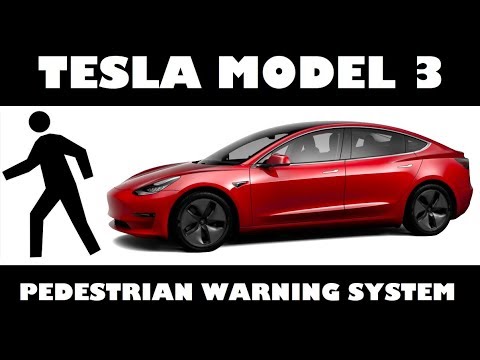 When news first came out that Tesla's made after September 1, 2019 were going to have noise-makers to comply with US and EU regulations (and probably Canada soon), many people were not happy. The noises would only occur when the car was travelling under 30km/h to warn pedestrians that a vehicle was approaching. Many likened the noise to that of a UFO. Here's what it sounds like.
But today, Tesla CEO Elon Musk announced on Twitter that owners will soon be able to customize the pedestrian warning system sound, as well as the sound of your horn.
💨 & 🐐 sounds too (also, of course)

— Elon Musk (@elonmusk) October 6, 2019
When at first people were complaining about the noise-maker and wanting to disconnect it, I'm sure many of them are changing their tune (see what I did there) now that you can add custom sounds to it.
So far there has been no announcement if Tesla's built pre-September 2019 will need to be retrofitted with the new speaker.