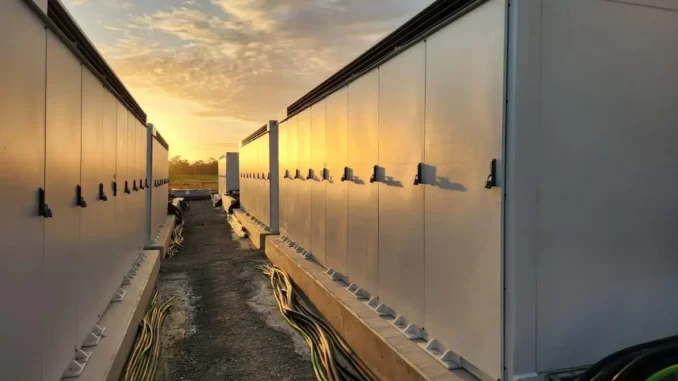 Genex Power has received all 40 Megapack batteries for the 50MW/100MWh Bouldercombe project in Queensland, Australia. The arrival of the batteries is an important milestone in the company's first big battery project.
The delivery means Genex is on track to complete the project on schedule. The company is targeting the first energization in the first half of 2023, with the full operation before the end of the year, according to Renewable Economy.
Genex expects the project to be its next big earner after completion. It has guaranteed revenue from Tesla that maximizes its income and profit share. Tesla will operate the batteries using its Autobidder software to maximize revenues.
"Importantly, the Agreement [with Tesla] delivers the ability to capture revenue from a fixed guaranteed amount to ensure that Genex participates in the revenue upside from significant pricing events," Genex says.
Genex has another storage in the works; the 250 MW pumped hydro system at Kidston. It will provide eight hours of energy at 2000 MWh. It is the first new pumped hydro project in decades and the first to be handled by a private company.
Other locations in Australia with Megapack battery projects include Kogan Creek Power Station and South West Queensland.
Tesla says it will soon start using the new 4680 cells in Megapacks.