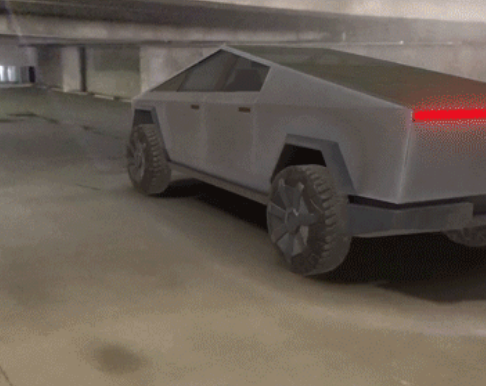 If you really can't wait to get your hands on your own Tesla Cybertruck, Pat Carver has created an iPhone and iPad app that will put one in your driveway for you today, or where ever else you want to see it.
AR Cybertruck, available on Apple's App Store for $2.79 CAD, creates an AR Cybertruck using the iPhone or iPad built-in camera. The app allows you to control the vehicle with remote driving, and you can also toggle the headlights on and off, as well as open and close the rear hatch and tonneau cover (the Vault).
The app is currently only available on the App Store, but Carver is developing one to be released soon on Google's Play Store.
Yes, I built an AR version of the Cybertruck. Enjoy (or despise) the greatness in the comfort of your own driveway.

It's a paid app but please forgive as I worked my butt off. https://t.co/1kD0C7FOTm @AfMusk @vincent13031925 @teslaownersSV @Model3Owners https://t.co/3zsPlSu2aH

— Pat Carver (@patcarver) December 3, 2019