There's just a few weeks left to go until Christmas. If you're looking for some Christmas gift ideas for the Tesla fan in your life (or for yourself, because who says you can't give presents to yourself), here's a list of accessories and gifts recommended by Tesla in Canada.
You may have seen us post about the Jeda USB Hub before, but it's only because it's a great accessory that we love. The hub frees and cleans up the cluttered center console from all the wires for your chargers and USB storage device for Sentry Mode, TeslaCam, and music. The hub allows you to use up to five different devices, keeping everything looking tidy and secure, like it was meant to come in the Model 3.
Click here to purchase yours for $79USD. If you're also looking for the best USB storage device, we recommend the Samsung T5 500GB SSD (the same one pictured below that fits perfectly in the Jeda USB Hub), on sale on Amazon right now for just $99.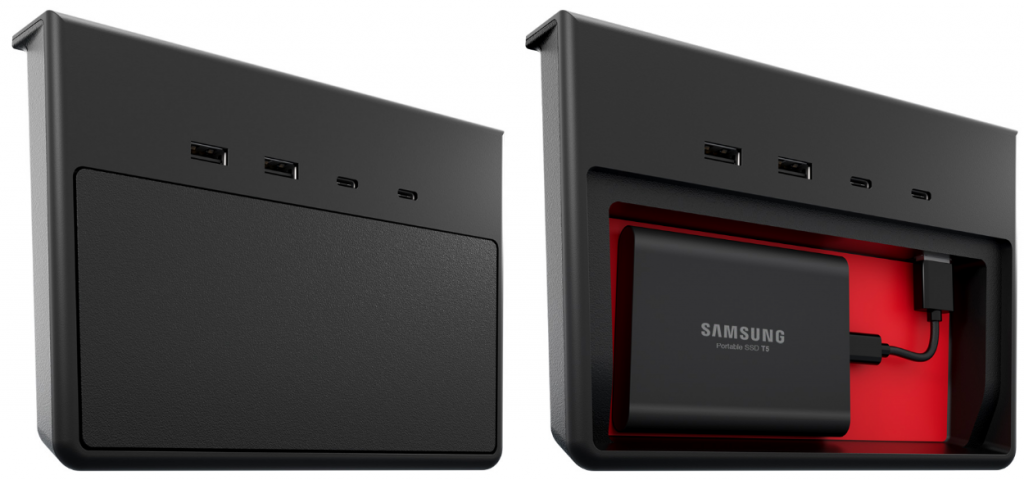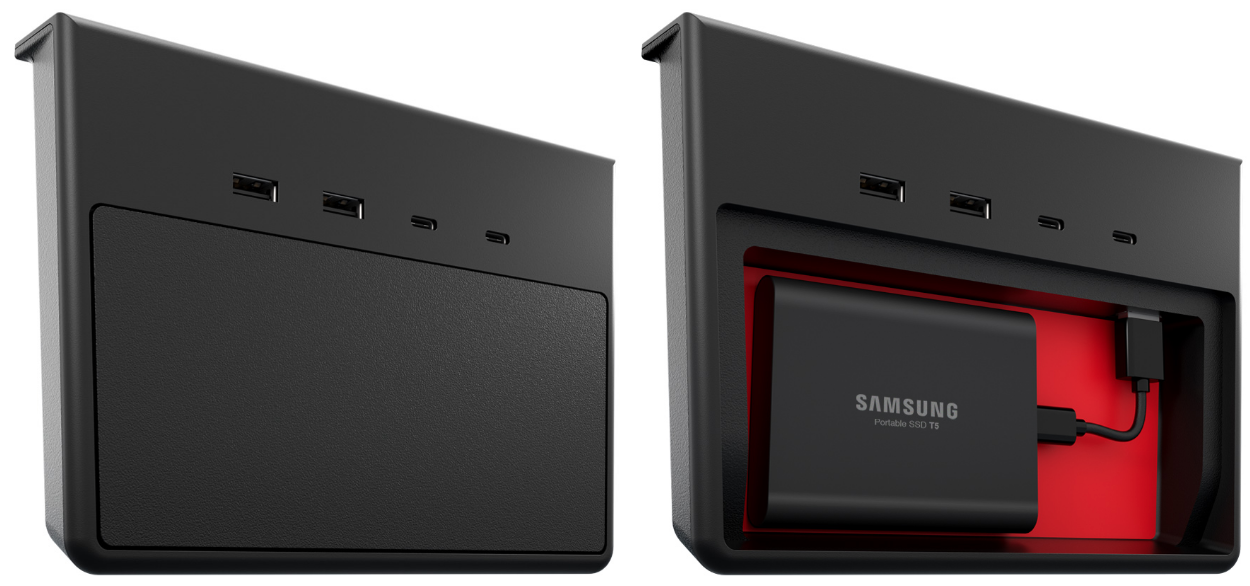 If you didn't get the Performance Model 3 with the metal performance covers, the next best thing are the high quality Performance Pedal Covers from Elon Accessories. Unlike other sets you might find elsewhere, this includes a cover for the dead pedal, as well as the accelerator and brake pedals. They are made from high quality aluminum and come with a lifetime guarantee. Installation is easy and take about 5 minutes, with no drilling required.
They're on sale right now at $59.99USD (regular $79.99USD), plus you get an additional 20% off by using the coupon code TIC20 at checkout, bringing the price down to $51. Click here to purchase yours.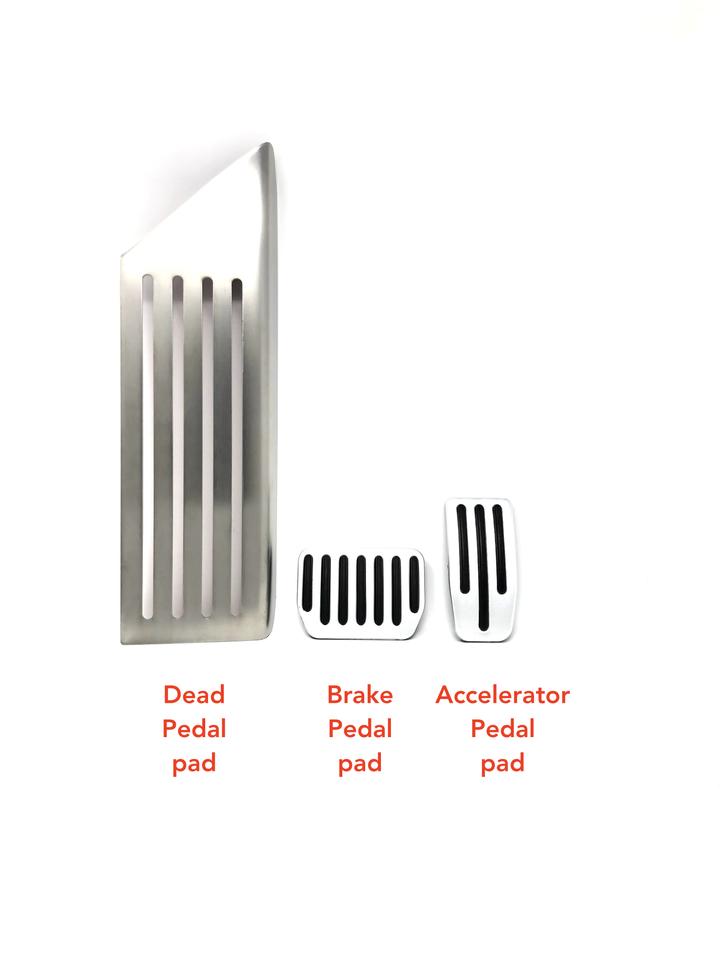 The Aero covers on the Model 3 aren't for everyone, and many prefer the naked look without them on. A cheap and Canadian alternative is to buy the Model 3 Aero Wheel Kits from Teslashop.ca. They have two options, the Classic set which features the Tesla 3 logo on the center cap sells for $39.99CAD, or the Easy Remove kit which features the Tesla T logo like the official Tesla kit sells for $43.99CAD, but it also comes with a tool for easy removal of the center cap if you ever want to put the aero covers back on your wheels.
You can save 10% off the retail price of both these kits (and anything else in the Teslashop store) by using the coupon code TIC10 at checkout. The price includes FREE express shipping across Canada.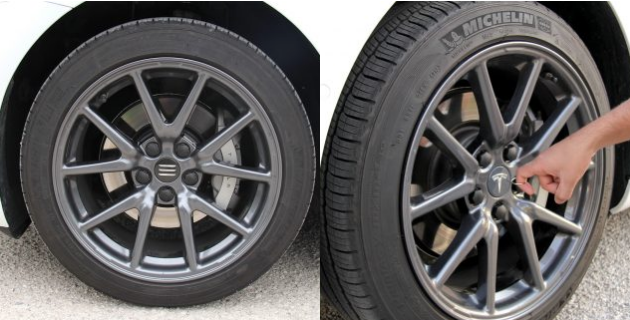 One of the more popular modifications for Tesla owners is the chrome delete, and Nikola Pro offers the best value when it comes to chrome delete kits. They offer sets for all three Tesla vehicles, and they come with 2 sets of vinyl kits, just in case you make a mistake installing the first set. Not only that, but it also includes frunk and trunk decal covers, and comes with a heat gun to help make the installation go as smoothly as possible.
All three sets are just $149USD. But you can get it even cheaper by clicking here and a 10% discount will automatically be applied at checkout, bringing the price down to just $134.10USD. You can also exclude the heat gun if you don't want it, and that brings the price down another $7.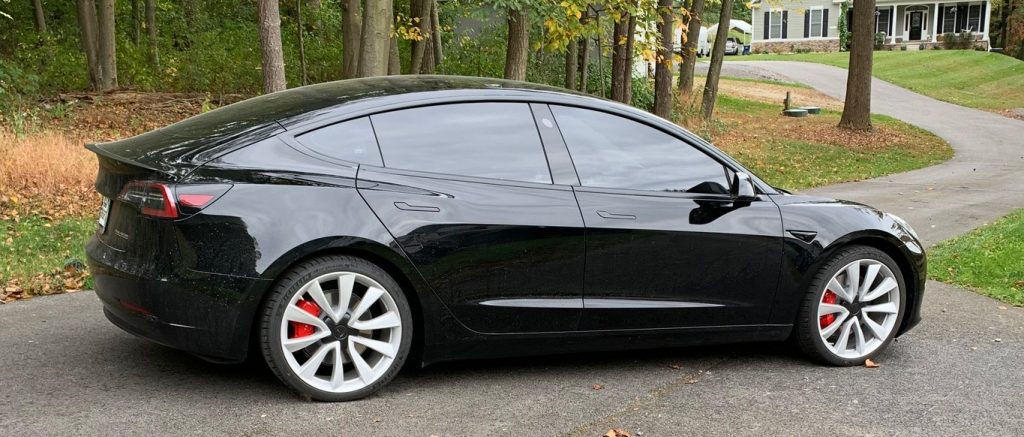 Nikola Pro is also one of the few sellers to also offer a pillar delete kit for the Model 3. This kit is also super affordable at $59USD. Click here to purchase yours and get 10% off automatically applied at checkout, bringing the price down to just $53.10USD.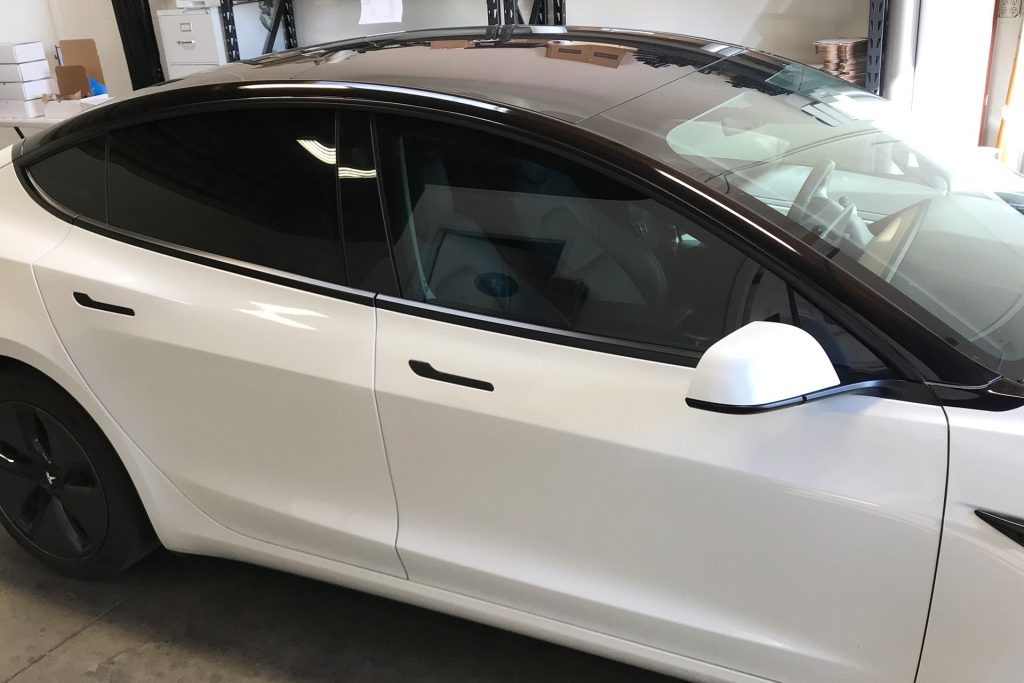 Perfect for any Tesla fan is a Tesla Parking Only sign that you can put up in your garage or on the side of your house. There are multiple options to choose from off Amazon, but we like this one for just $22.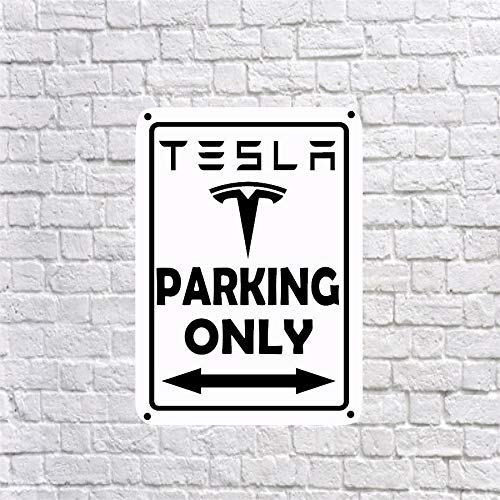 Here's a great way to show off your Tesla pride at work or at home, with a mini Tesla Supercharger to charge your mobile phone. Using your existing charging cord which fits inside the Supercharger, it will look your phone is getting a charge from a real (but very mini) Supercharger. There are a number of options for these on Etsy, but we have this one and recommend it for the high quality, and price that includes shipping.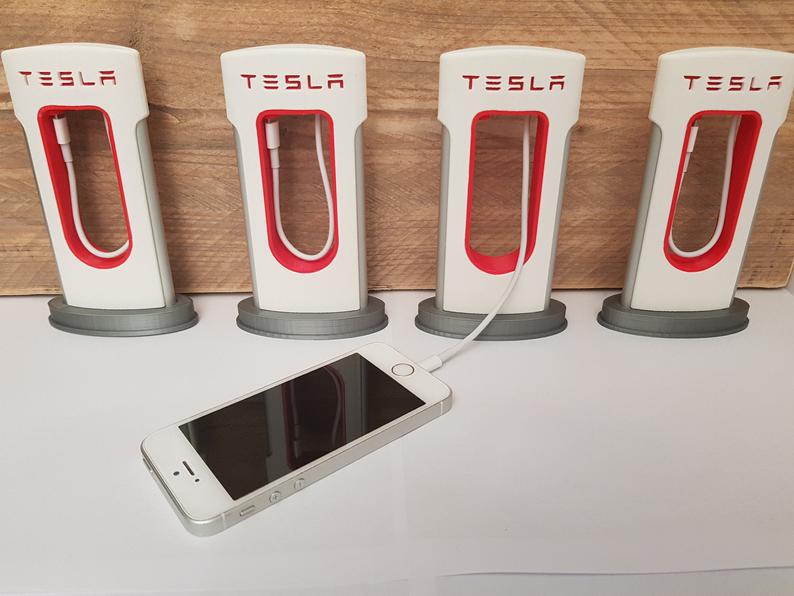 If you have use the included Tesla Universal Mobile Charger (UMC) as your daily charger for your Tesla, a charging cable organizer is a must to keep your garage looking its best next to your Tesla.
Once installed with two simple screws, just insert and click the Tesla charging nozzle. The cord holder can support charging cables up to 10M long, which can be easily coiled up neatly around the holder. The added bonus is that when your charger is plugged into the holder, it keeps it clear from water or dust.
There are a number of options available, but this one the highest rated on Amazon, and is on sale for $26.96.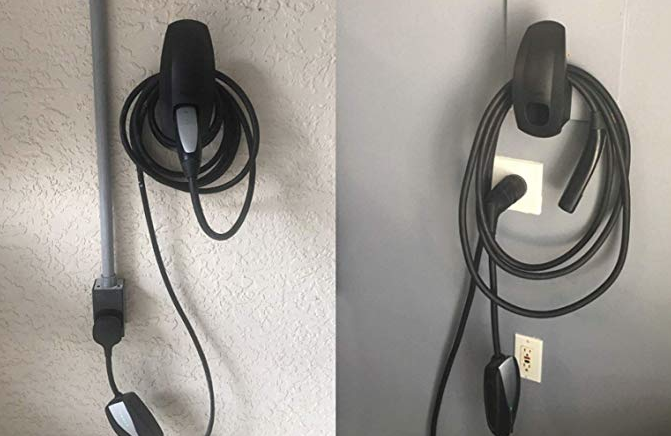 If you've reserved your Tesla Cybertruck, then you'll want this hanging on your Christmas tree for the next couple of Christmas seasons until you get the real thing in your driveway. The Cyberornament is made in Canada, cast & cut from high grade aluminum. It is ~3.5 inches wide by ~1.25 inches tall, and comes with a string that is ~3 inches in diameter to make it easy to hang.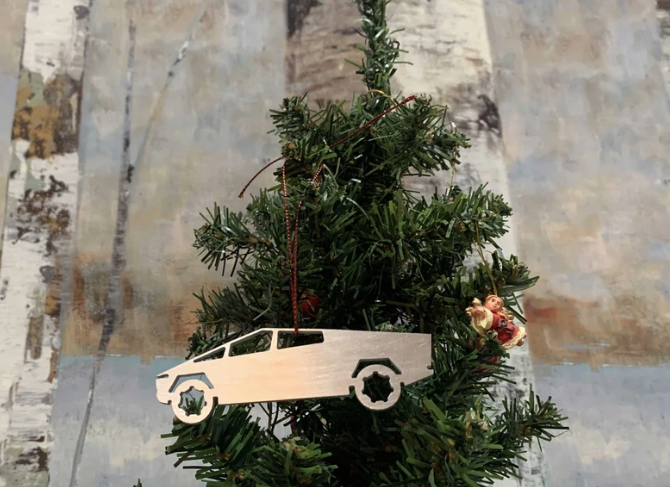 What would you like to see under your Christmas tree this year? Let us know in the comments below and we'll add it to our list (don't say a Cybertruck).
Affiliate Disclosure: This post contains affiliate links, which allows us to continue to deliver great Tesla news. Thank you for your support.