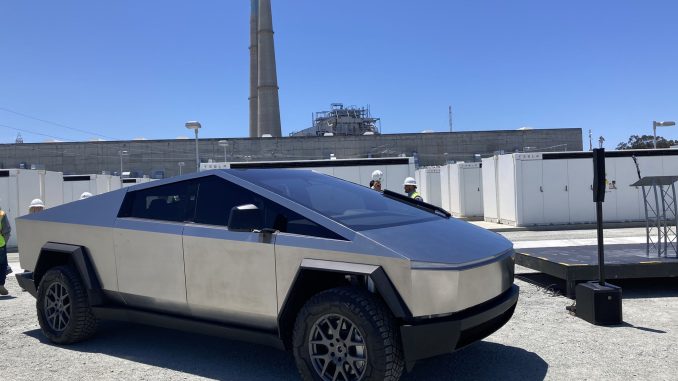 With Cybertruck production inching closer by the day, Tesla has secured a patent for the electric truck's massive, and unique, windshield.
According to the United States Patent and Trademark Office (USPTO) the patent titled 'Automotive Glass Structure having feature lines and related methods of manufacture' was granted last Thursday, January 19, 2023. What makes the Cybertruck's windshield unique, more than just its size, is its curvature.
In the patent abstract, which was first reported by Electrek, Tesla explains that heat has to be applied to the glass at certain locations so that it can be bent to have a radius of curvature from as little as 2mm to as much as 5cm. Tesla also explains that the windshield could have "additional layers of curved or joined glass…to form a curved multi-layer glass structure for automotive use."
Tesla also included a diagram to demonstrate the glass bending, and the multi-layered application.
While the patent document makes no mention of the Cybertruck specifically, aside from mentioning that this glass could be used in "a car, a truck, a semi-truck, and so on," there are two images within it that use it as an example application of the curved glass.
Unfortunately the one thing that a lot of people want an answer on, that being the massive wiper that will go along with this windshield, is not mentioned in the patent document.
Tesla is targeting to begin production of the Cybertruck by mid-2023, and by all appearances they are on track with this schedule. The automaker is currently assembling the 9,000 ton Giga Press inside Giga Texas, and has taken delivery of the moulds that will be used in the Giga Press to form the Cybertruck's body.
You can read the full patent document below.
20230012646