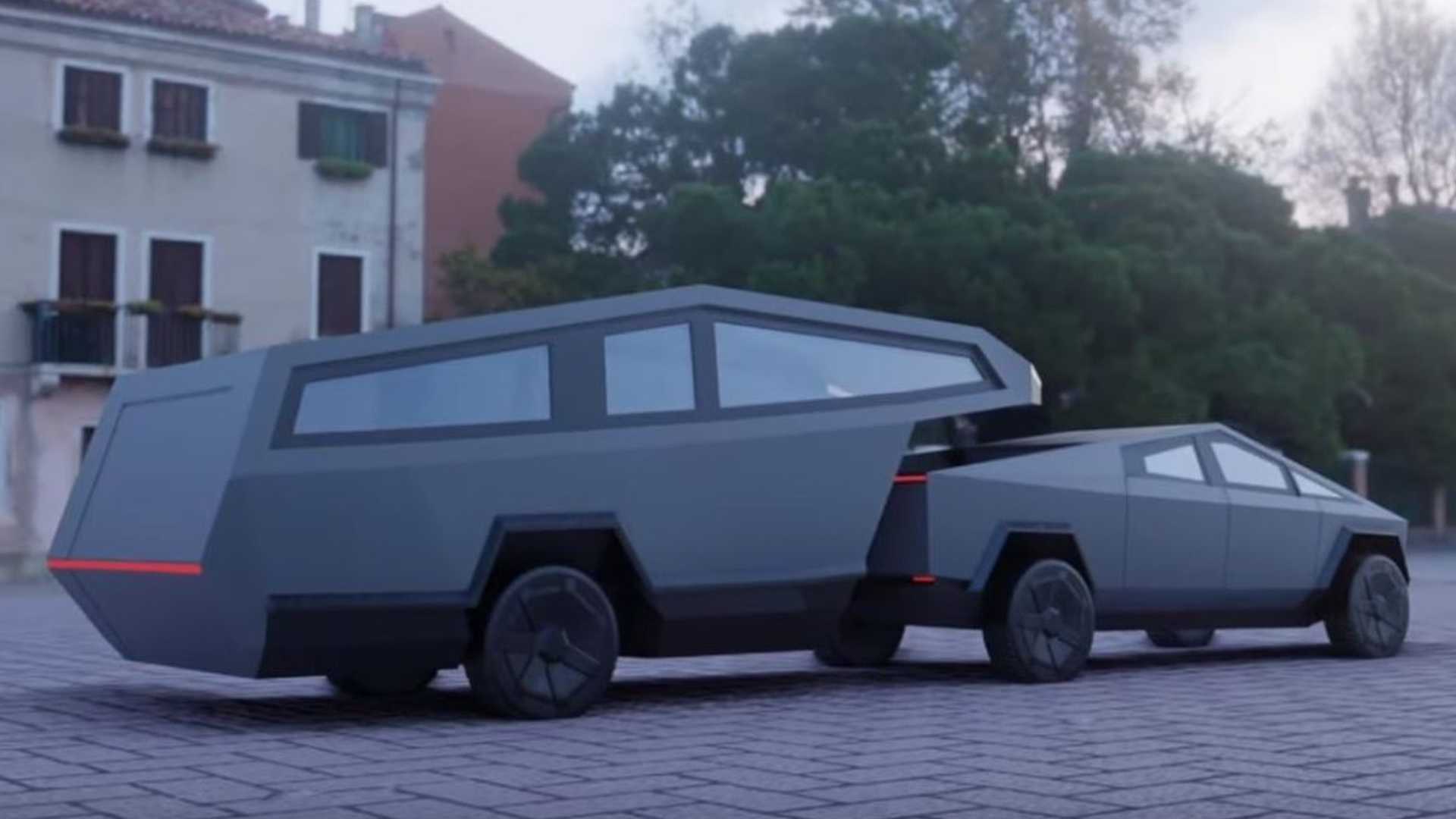 One of the obvious benefits of having a truck is being able to haul large and heavy trailers and campers around. One of those trailer options is a fifth wheel, which as opposed to a conventional trailer which hooks up to a trailer hitch on the rear of the vehicle, hooks up to a hitch in the middle of the bed of the truck.
The problem with the Cybertruck and fifth wheel campers, or so we thought, is that the raised sides of the Vault of the Cybertruck would interfere and block the trailer when making left or right turns. Now MotorhomeMan on YouTube has come up with an amazing render for a fifth wheel trailer that could actually work with the Cybertruck, and it looks amazing.
The trailer bares a strong resemblance to the Cybertruck itself, with the same angled, sloping lines from front to rear. As MotorhomeMan points out in the video, the long roof the fifth wheel would be the perfect spot for a huge solar panel to help power both the trailer and potentially charge the Cybertruck, meaning you could stay off grid for weeks at a time.
While Tesla is undoubtedly not going to make a fifth wheel trailer like this any time soon, I'm sure some eager and talented fabricator will, but it won't be cheap.