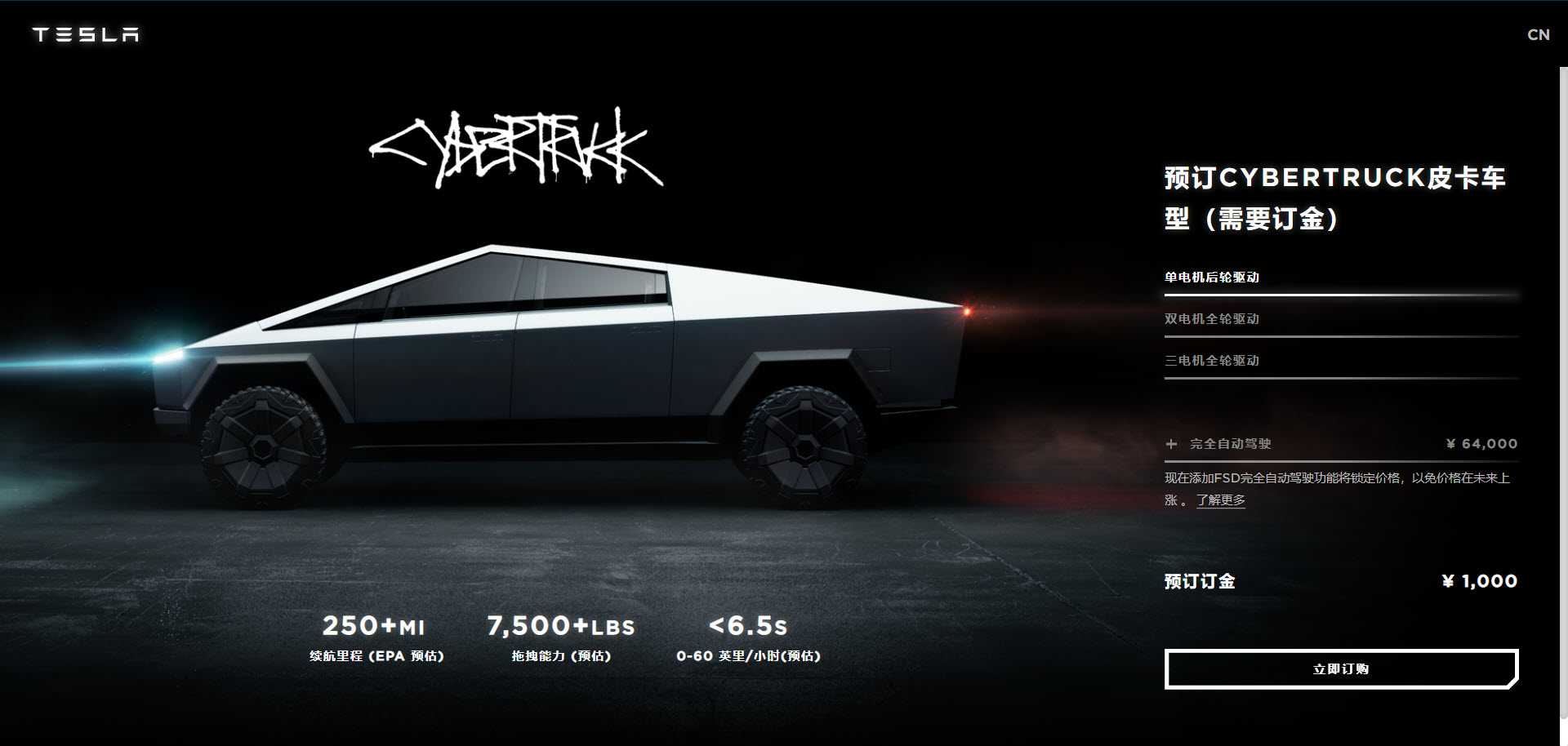 Tesla has taken another step in preparation to sell the Cybertruck in China by filing a trademark application for the vehicle name.
The filing, first noticed by Tesla enthusiast @Ray4Tesla, was made last month on May 18, 2021. According to a translation of the filing, the phonetic equivalent of Cybertruck – 赛卡 (sai ka) literally translates to 'racing truck' in Chinese.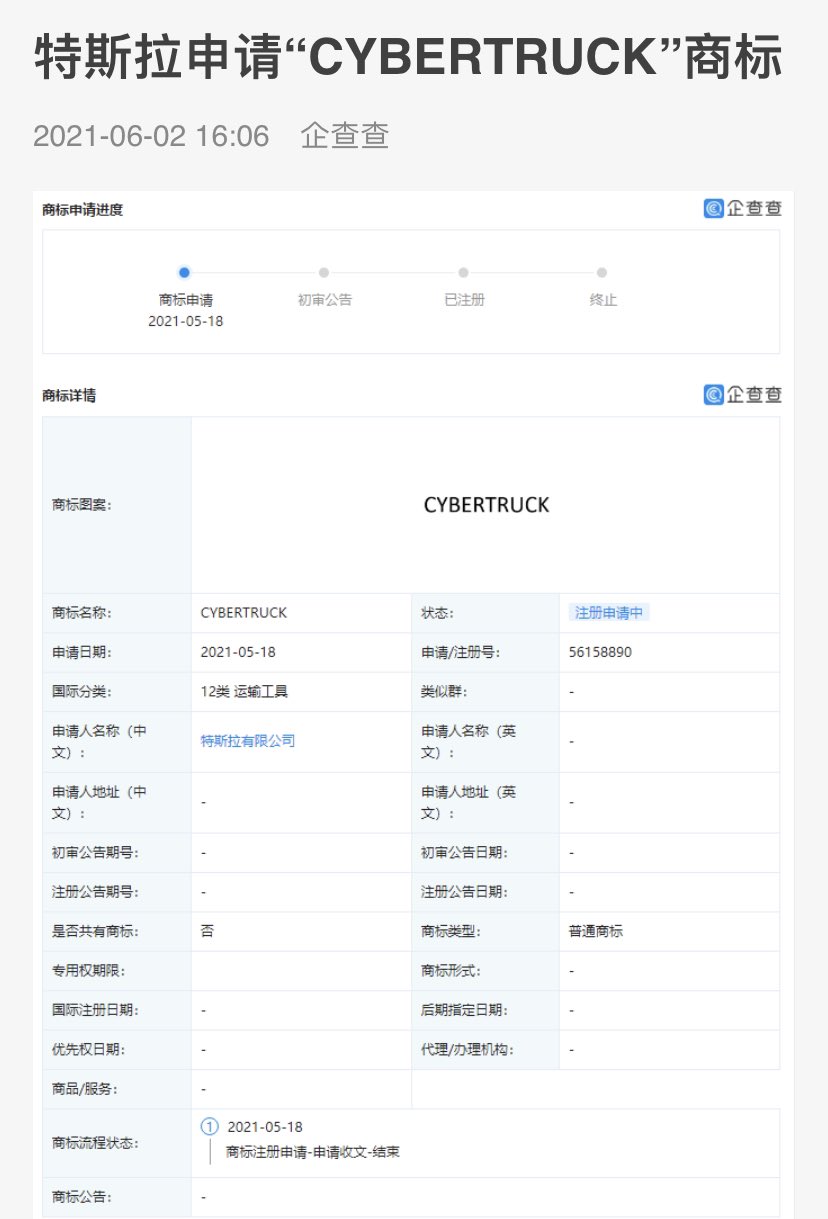 Even though the pickup truck segment in China isn't as big as it is in North America, the Cybertruck's futuristic looks could make it a big seller. Drawing on its appeal, Tesla used the electric truck in a promotional video earlier this year, along with Chief Designer Franz von Holzhausen to help recruit for the China Design Center.
Tesla also opened up reservations for the Cybertruck in China in July last year. With a refundable ¥1,000 ($188 CAD) deposit customers can order all three variants, and add on Full Self-Driving (FSD) for another ¥64,000 ($12,081 CAD).
We are still waiting for the final design of the Cybertruck to be revealed. Even though people don't know what the production version will look like, a crowdsourced reservation tracker puts the number of pre-orders at over 1,000,000.