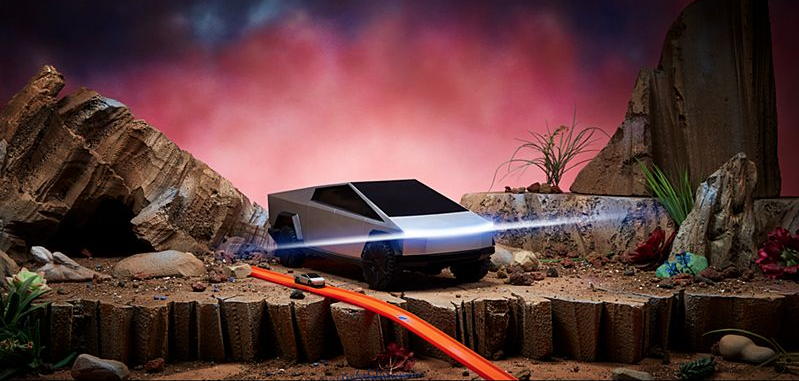 If you were hoping to give the Hot Wheels Tesla Cybertruck as a Christmas gift this year, you might need to make new plans.
Earlier this year in February, just two months after the Cybertruck was revealed to the world, Hot Wheels announced they were releasing two remote controlled versions of the futuristic looking truck.
Available in limited quantities in a larger 1:10 scale for $399USD, and a smaller 1:64 scale size for just $20, they both quickly sold out within hours of being launched.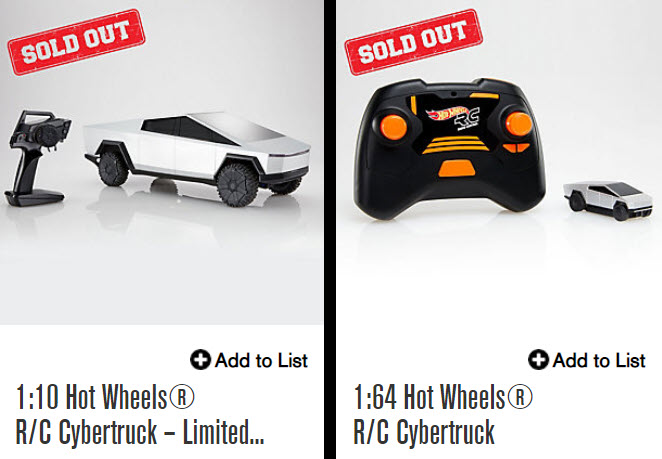 At the time, the product pages said the first shipments were expected to take place in December 2020, just in time for Christmas. But in an email to Drive Tesla, Mattel has confirmed there has been a delay.
Unfortunately the larger 1:10 scale Cybertruck has been delayed, with the first shipments now expected to take place in February 2021.
If you ordered the smaller 1:64 scale Cybertruck, you may still get it before Christmas. The first shipments are scheduled to start on December 15, 2020.
Which size of the Hot Wheels Cybertruck did you order? Let us know in the comments below.
UPDATE: As requested, here is a copy of the full email, with personal information redacted.
Hi,
Thank you for asking about the back-ordered item from order number 143136XXXX. Currently, your Hot Wheels R/C Cybertruck is back-ordered until 12/15/2020 and your Hot Wheels R/C Cybertruck- Limited edition is back-ordered until 02/01/2020. Please note these dates are an estimate, and your items may ship before or after these dates.
I apologize for the delay, but I know it will be worth the wait!
Best Wishes,
XXXXX X
Mattel Consumer Services
The Mattel Family of Brands Support
Mon. to Fri., 9 a.m. to 6 p.m. ET
Phone: 800-858-0102
Visit: http://bit.ly/2CnkRV9