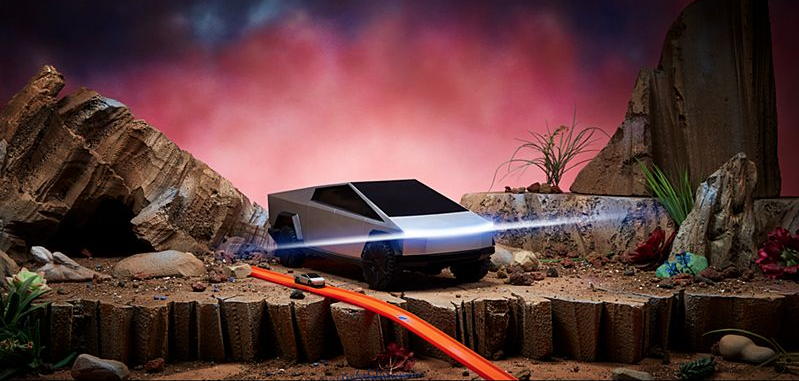 The Tesla Cybertruck won't be released until late next year, but you could get your hands on one much sooner than that thanks to Hot Wheels' newest remote-controlled creation.
The Hot Wheels® R/C Cybertruck was designed in partnership with Tesla, and was announced at the 2020 Toy Fair in New York City. It will be available in two different size options, but won't ship until December 2020.
This smaller version is available for just $20. That's the same size as typical Hot Wheels cars, so will be able to fit on the classic Hot Wheels track loop.
It will have both Chill and Sport modes to make it capable to reach up to 500mph (804km/h) scale speed, and can be recharged from the controller. According to Mattel, it should run for about 20 minutes.
Then there's this much bigger 1/10 scale Limited Edition Cybertruck available for $400. It will be much like the real thing, with functioning headlights, AWD with Chill and Sport modes, the Vault cover, telescopic tailgate that folds into a loading ramp, and access to the interior and internal battery and drivetrain system.
It will be powered by a 3300mAh, 9.9V rechargeable battery, with a 1:1 charge/run time. According to Mattel, it should run for about 30 minutes.
And what would a Cybertruck be without shattered windows – it also comes with reusable vinyl stickers to make it look like it did on the night of the unveiling.
This Limited Edition version will only be available while supplies last, so if you're interested you should probably order sooner than later.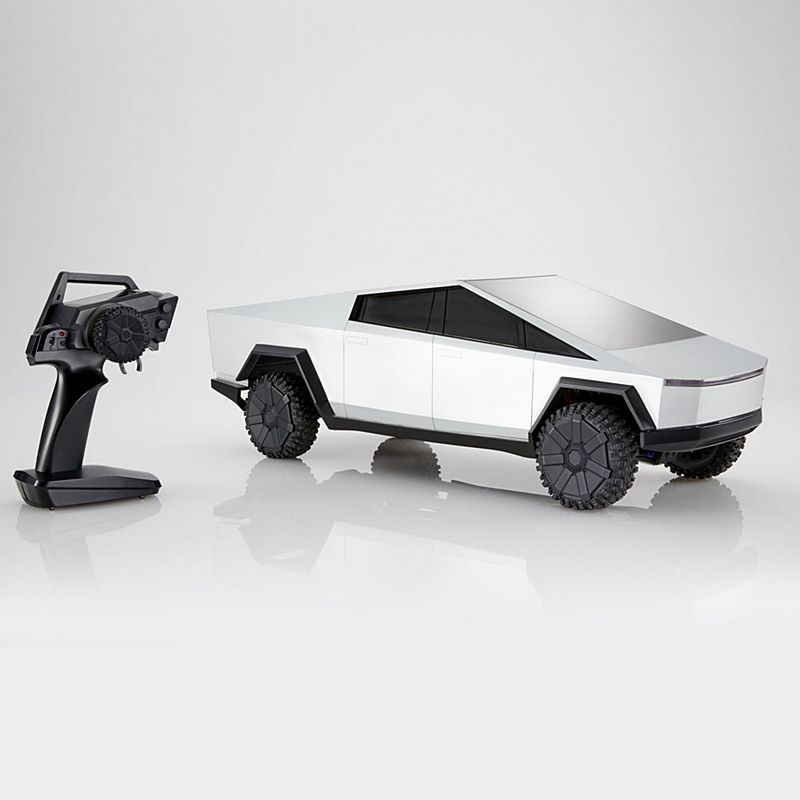 You can pre-order both now on Mattel's website.