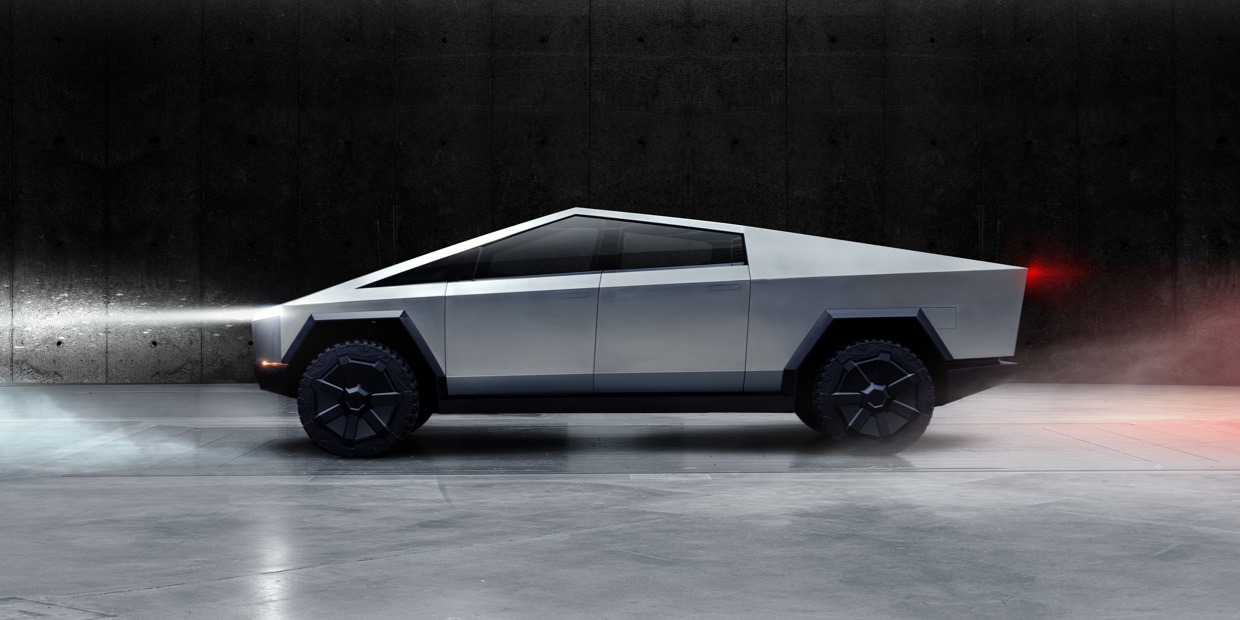 Yesterday Tesla CEO and Cyberpunk extraordinaire announced on Twitter that in just 48 hours after the Cybertruck unveiling, Tesla received 146,000 reservations.
Now 24 hours later, Musk has once again gone to Twitter to announced that in the 24 hours since the tweet yesterday, they have received another 54,000 pre-orders, bringing the total up to a whopping 200,000 pre-orders.
200k

— Elon Musk (@elonmusk) November 25, 2019
That is a very promising sign for the Cybertruck, which many have panned as hideous, ugly, and declared that legacy truck makers like Ford and Dodge can "breath a sigh of relief". These pre-orders in the last 24 hours have added another $2+ billion for Tesla, adding up to over $10 billion in future revenue, not taking into account any options, like FSD, that may come along with those purchases.