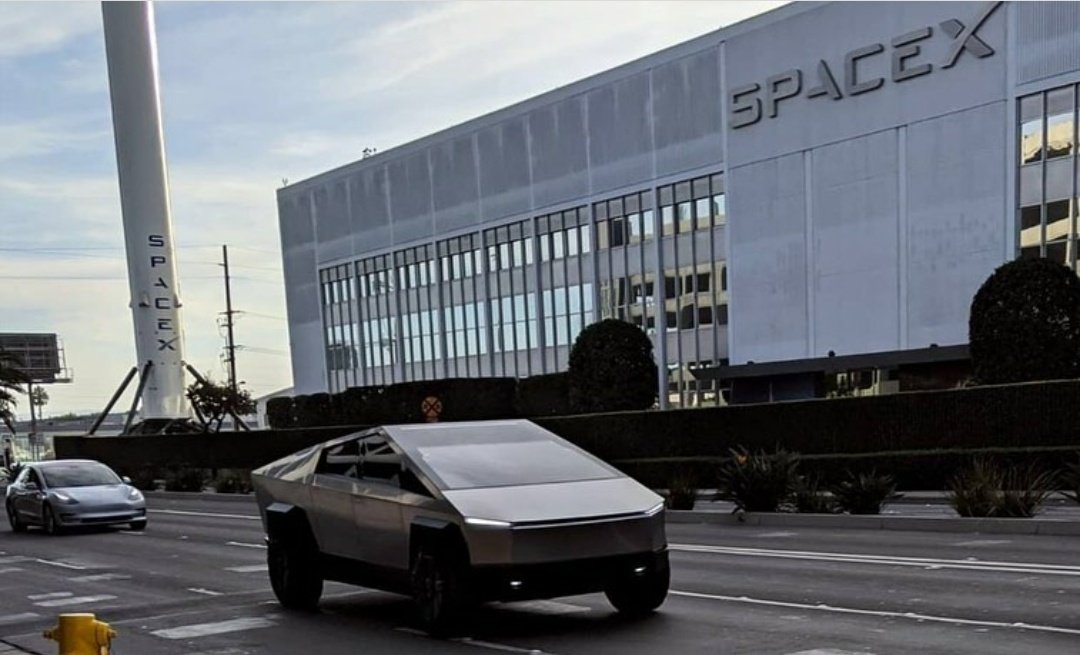 It feels like it has been forever since Tesla and Elon Musk unveiled the polarizing Cybertruck to the world. It turns out Tesla has been hard at work refining the electric pickup truck based on new details revealed by Musk on Twitter.
Responding to a user's question on Twitter who asked for any new details on the Cybertruck, Musk responded by saying the team has been working on improving the dynamic air suspension for off-road handling. He added that this would be an all-new suspension set-up, and not a modification of the existing air suspension found in the Model S and Model X today.
We're working on increasing dynamic air suspension travel for better off-roading. Needs to kick butt in Baja.

— Elon Musk (@elonmusk) April 16, 2020
For those unfamiliar with Baja, the Baja 1000 is an off-road motorsport race held in Mexico on the Baja California Peninsula. Trucks travel at high speed over rugged terrain, and with their adaptive suspension are able to handle (almost) everything that comes at them with ease.
Related: Save 15% on Cybertruck clothing and accessories at TrucksV2.com with the coupon code drivetesla15
Take for example this video, that shows the suspension absorbing the bumps at high speed, while the cabin remains virtually still. Now can you imagine the Cybertruck being able to do this? I sure can.
Musk also revealed that the dimensions of the Cybertruck have changed. One of the complaints after the unveiling was a concern by many the new Cybertruck was too big and wouldn't fit in most garages. Tesla appears to have heard those complaints, and the overall size has been reduced about 3%.
Reduced size by ~3%, center line is more level & lower window sill height

— Elon Musk (@elonmusk) April 16, 2020
Whenever a concept vehicle like the Cybertruck is revealed, the truck that will eventually be delivered to customers a few years later will have some changes to the design. Just 5 months in, Tesla has already made a few modifications to the design, but I'm sure the overall design that led to such polarizing opinions on it will remain the same.