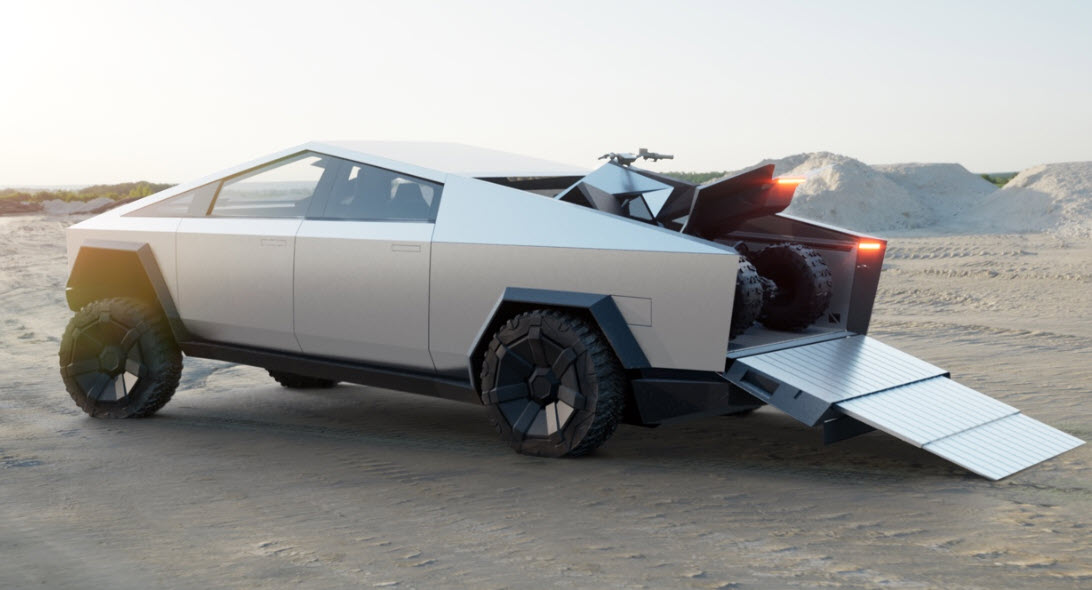 Despite mainstream media calling it a failed, disastrous unveiling, and a hideous, ugly Cybertruck design, it appears Tesla and Elon Musk have done something right.
On Saturday, Musk confirmed that there have already been 146,000 Cybertruck orders, with an almost even split between pre-orders for the dual motor and tri motor variants. Musk also pointed out that this success came with no advertising and no paid endorsements.
With no advertising & no paid endorsement

— Elon Musk (@elonmusk) November 23, 2019
Taking the numbers from Musk, if 100% of the pre-orders make it to delivery, that would equal $8.8 billion in future revenue. And that doesn't take into account any options, like FSD or the future Cyberquad ATV.
Single motor: 24,820 at $39,900USD = $990,318,000
Dual motor: 61,320 at $49,900USD = $3,059,868,000
Tri motor: 59,860 at $79,900USD = $4,782,814,000
Perhaps Musk had that design right all along, but it was so different from what we are used to when we think of a pickup truck, that at first we couldn't comprehend it. That's the sign of a genius.