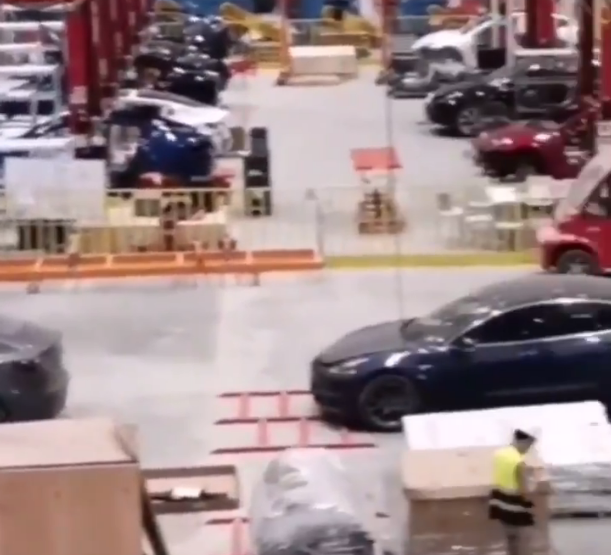 As the opening day of Tesla's new Gigfactory 3 gets closer, we're starting to see more leaked images and videos from inside the massive factory.
Today brings another leaked video, which according to the person who supplied the video was taken about a month ago. In it, you can see several Model 3's in various stages of completion on the factory floor. The angle from some kind of platform appears to be looking at the same area where we saw a leaked image from earlier this week.
BREAKING: Obtained another leaked video from a anonymous worker at GF3. Multiple MIC Tesla Model 3 at Tesla Shanghai Gigafactory 3. This video was from last month.#Tesla #TeslaChina #GF3 #Gigafactory #MIC #特斯拉 #中国 $TSLA pic.twitter.com/nmQzv7dgKF

— Jay in Shanghai 🇨🇳 (@JayinShanghai) October 7, 2019
All these leaks show that Tesla appears to be right on schedule with their planned production start by the end of October 2019.