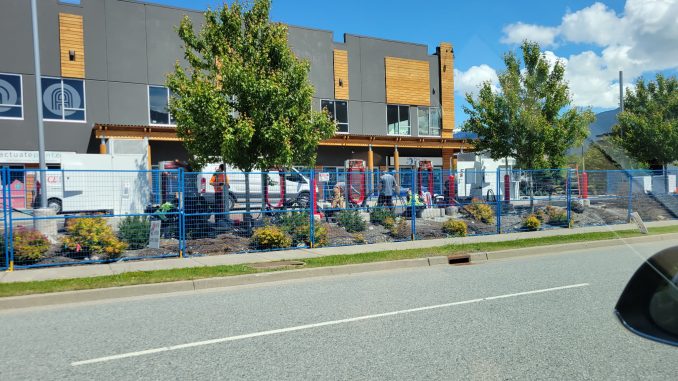 A second Tesla Supercharger has been discovered under construction in Squamish, British Columbia.
The new location was spotted by Drive Tesla reader Amish Solanki, who tells us that work first began at the site in mid-May. Even though the automaker's Find Us map does not indicate a new location is coming to the area, there are 10 V3 Superchargers being installed in the parking lot of a commercial building at 1201 Commercial Way.
Photos of the site taken recently by Solanki show several of the pedestals already in place.
UPDATE 3:00pm PST: After visiting the site again today, Solanki tells us there are actually 12 stalls, including one pull-through Supercharger.
This second Supercharger is located just off the Sea to Sky Hwy and about 4 minutes (2.6km) away from the existing 10-stall V2 Supercharger at 40167 Glenalder Pl.
Given the state of construction, if all goes well with BC Hydro and connecting it to the grid, the second Supercharger in Squamish should be turned on very soon.
There are currently two other Superchargers under construction in the province of British Columbia. Construction began last week on a second Supercharger in Revelstoke, and the Castlegar Supercharger was completed and has been waiting to be turned on since last year.