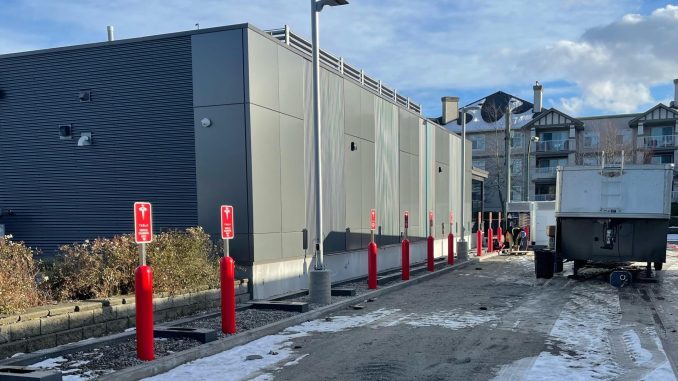 A new Tesla Supercharger has been discovered under construction just outside of Vancouver in Delta, British Columbia.
Delta was first added as a potential Supercharger location back in August 2021. Tesla later accidentally revealed the exact addresses of all of their proposed Supercharger locations, but as it turns out this one (5202 48 Street) was close but off by about a block.
One of our readers Clayton discovered the Supercharger under construction at the corner of Ladner Trunk Rd and 52a Street, in between the Chevron gas station and the BC Liquor Store.
Based on the photo Clayton sent us the underground utility work has been completed and crews are waiting on the arrival of the pedestals and other Supercharger equipment. It appears as though the site will feature 12 V3 stalls.
Interestingly some of the stalls are placed perpendicular to the parking spots, while others are parallel.
There are currently two other Superchargers that have been built in the lower mainland area around Vancouver that are waiting to be turned on.
Construction of a new Supercharger started in September just 9km away at the Ironwood Plaza in Richmond, while another is waiting to be activated further away in Maple Ridge.