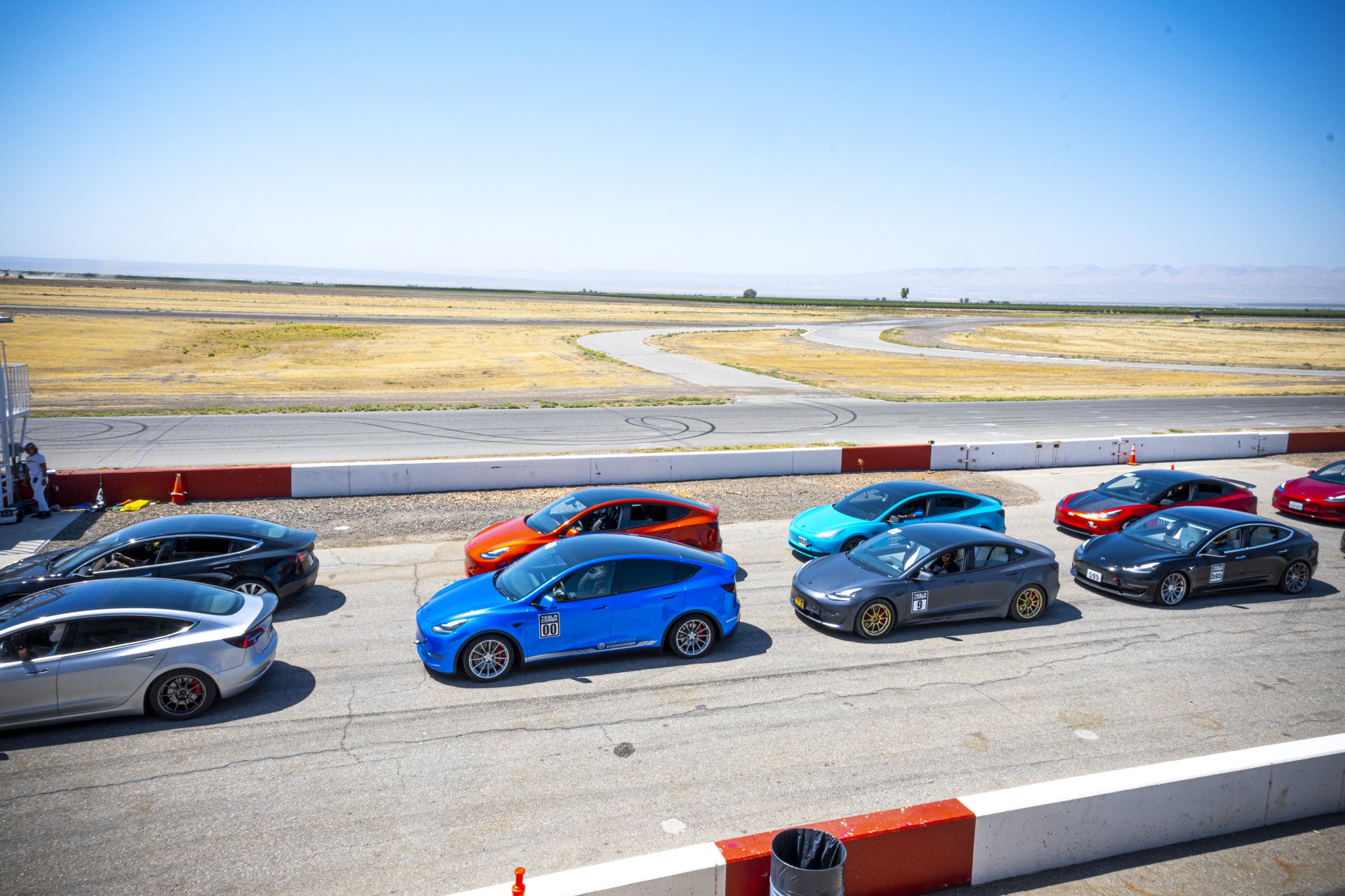 Tesla owners in California attending a track event at Buttonwillow Raceway will soon no longer have to leave the track to get a quick charge.
Crews have just begun work on a new 16-stall V3 Supercharger at the track. According to permit information obtained by Drive Tesla contributor Marco, the underground electrical work, rebar for grounding, and foundation work have already been completed and approved as of October 6, 2021.
UPDATE: Here are some photos of the construction taken on October 10 and shared with Drive Tesla by Model 3 Performance owner and Buttonwillow Tesla lap record holder, Craig Coker.
We first learned about this new Supercharger earlier this year. With the number of Tesla owners visiting the track growing rapidly through TeslaCorsa events and others, Buttonwillow Raceway Park President Les Phillips confirmed they were in discussions with the automaker to install the EV chargers.
According to an initial proposal at the time, the 16-stalls will be located in the garage area adjacent to the newly completed second track at the Raceway. There is also a solar shade planned to be installed next to the station.
(click to enlarge)