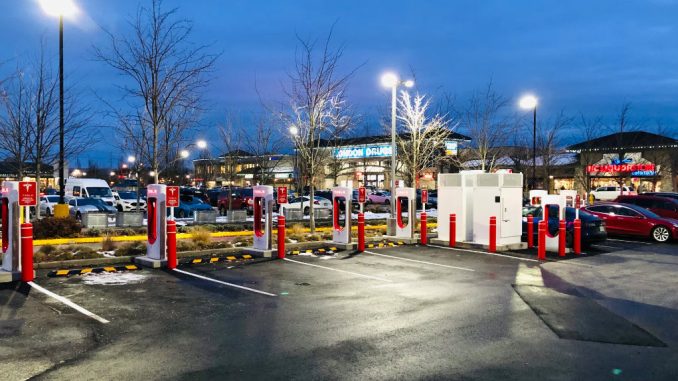 Tesla has opened its second Supercharger in Richmond, a community just outside of Vancouver that is home to many Tesla owners.
The new Supercharger is located just off Hwy 99 in the Steveston neighbourhood at Ironwood Plaza (11666 Steveston Hwy). Construction began in September, and progress reports from local owners have been surprisingly quiet since.
That has now changed as Tesla turned on the new Richmond Supercharger this week. Initial reports from when it was first activated on Wednesday indicated the charging sessions were free and owners were not being billed.
Charging speeds were also reportedly limited to below 150kW, despite being V3 stalls capable of charging at up to 250kW.
We are not sure if this is still the case as the new station is still not appearing on the in-car navigation, but Tesla's map has been updated to show it is now open. Strangely though you can't click on the pin to see details about it.
These new V3 stalls brings some much needed capacity to Richmond, which was previously home to 20 V2 (150kW) stalls at CF Richmond Center which opened in 2020.
There will also be some new stations added just across the Fraser River in Delta soon as Tesla is currently building what looks to be a 12 stall V3 Supercharger at the corner of Ladner Trunk Rd and 52a Street.