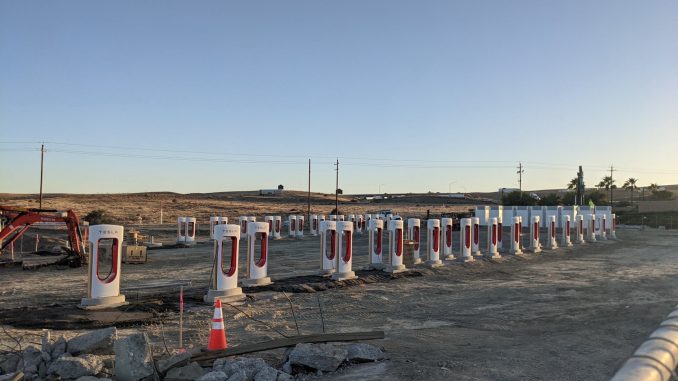 One of the most well known Tesla Supercharger stations is getting a big upgrade. Kettleman City will soon be home to another 56 Supercharger stalls.
Tesla has had plans to expand the number of Supercharger stalls in Kettleman City for some time, applying for a permit in early 2020. The initial details in that permit did not specify the number of stalls to be added, but based on photos of the site shared today by ElectricCyclist on TMC, it is going to be at least 56.
Although not at the exact same location, the new Kettleman City Supercharger is just across the highway from the current location on Bernard Drive. Much to the delight of Tesla owners, the station is just behind the In-N-Out Burger.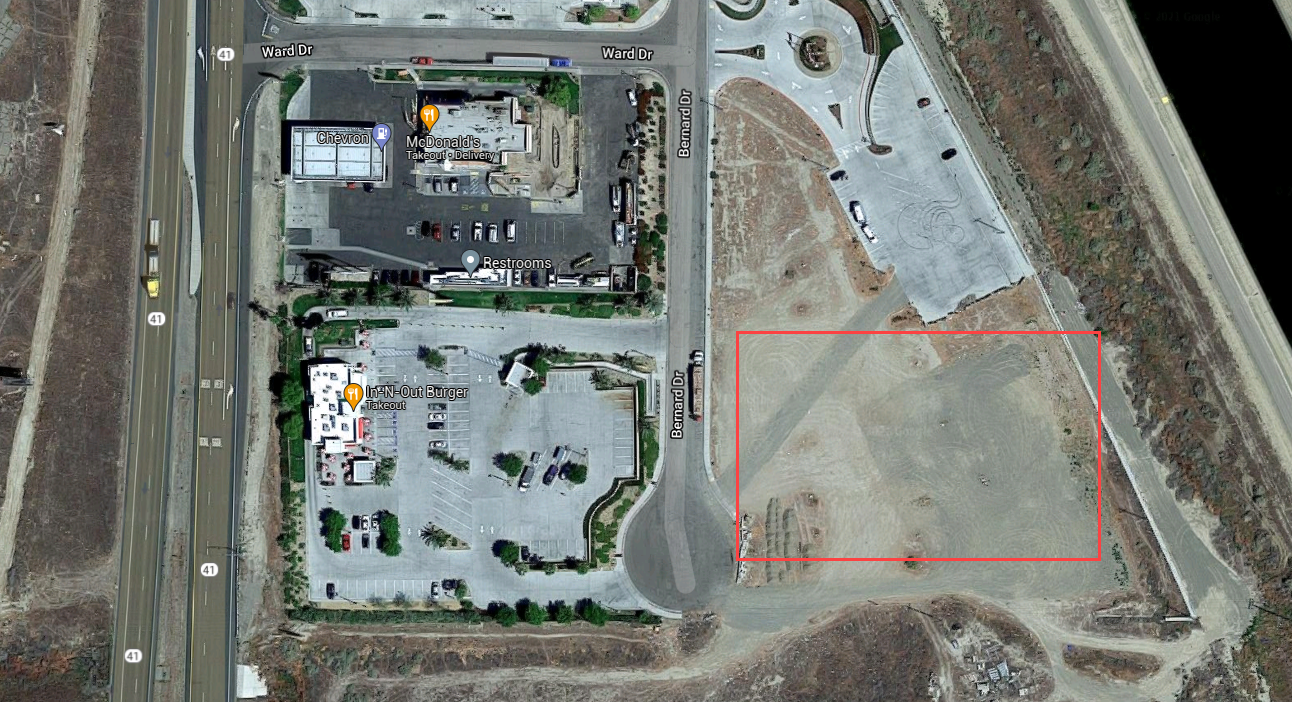 With the existing 40 Superchargers at the original location, Tesla owners will have access to a total of 96 stalls once this site goes live.
The big question now is when Tesla will be able to open this new location. Even though there is still a lot of work to be done, including paving the entire site and likely adding shade covers, crews were able to finish the 56-stall Firebaugh location in about three months.
Tesla will no doubt be aiming to have it open before the Christmas holiday rush, and potentially even for Thanksgiving in late November.
Even though 40 stalls is one of the largest stations in the U.S., it is still a very popular location and is frequently subject to long lineups, especially on holiday weekends.
Today vs Dec 22 holiday crush at Kettleman City supercharger. 5-10 cars vs 50 (i.e., full + 10 in line). Bonus shot of 12/22 Kitty Committee plenary session. @Tesla #teslajoyride pic.twitter.com/AxVU96y1Yw

— The Girl With the Mozart Tattoo (@phibetakitten) January 12, 2019
@elonmusk @Tesla massive line at Kettleman City supercharger but navigation hasn't dipped below 3 stalls available all night. Software bug? pic.twitter.com/XzxuViCCaZ

— John Bohlmann (@JohnBohlmann) December 1, 2019