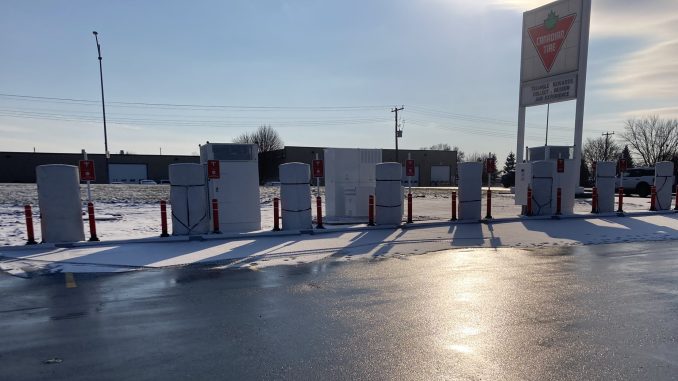 Tesla has opened their first new Supercharger in Canada in 2022 in Exeter, Ontario.
The new Exeter Supercharger is an 8-stall V3 installation, and located in the parking lot of the Canadian Tire at 100 Thames Rd E.
While we have yet to see photos of any cars plug in, the Exeter Supercharger now appears on the in-car navigation. (h/t: @morereality)
Construction of the Supercharger began in October, after Tesla accidentally revealed the location in their Q4 Find Us map update.
In that update, the location of the Mount Forest Supercharger was also revealed. That site opened in December.