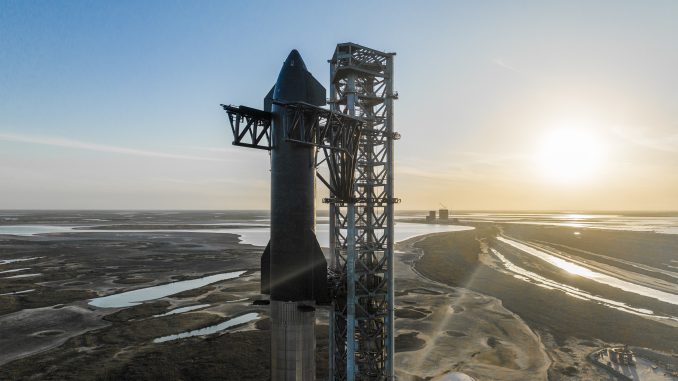 No, it is not déjà vu. The Federal Aviation Administration (FAA) has delayed their environmental review of the SpaceX Starship program yet again, this time delaying a decision until at least May 31, 2022.
According to an update to the FAA website, the reason for the extended timeline is the same as the three previous delays – more time is needed to complete their consultations on the Programmatic Environmental Assessment (PEA).
The FAA plans to release the Final PEA on May 31, 2022. The FAA is finalizing the review of the Final PEA, including responding to comments and ensuring consistency with SpaceX's licensing application. The FAA is also completing consultation and confirming mitigations for the proposed SpaceX operations. All consultations must be complete before the FAA can issue the Final PEA.
However, in a published statement, the FAA lays some of the blame on SpaceX, which it said made additional changes to applications that require further analysis.
"The FAA is working toward issuing the final Programmatic Environmental Assessment (PEA) … SpaceX made multiple changes to its application that require additional FAA analysis. The agency continues to review around 18,000 general public comments," the regulator said in a statement." (via CNBC)
The continued delays mean SpaceX won't be able to conduct their first Starship orbital test flight, which Elon Musk was hoping to launch in May.
If the delays continue for much longer, the test flight might be shifted to Florida. SpaceX has been hedging their bets and building a second Starship launch tower launch pad at Florida's Kennedy Space Center.
The FAA continues its Programmatic Environmental Assessment for the proposed @SpaceX Starship/Super Heavy project in Boca Chica, Texas. The new target date for issuing the final PEA is May 31. Learn more at https://t.co/CZy1jVb5qM. #FAASpace pic.twitter.com/Bw7JSuo8hQ

— The FAA ✈️ (@FAANews) April 29, 2022