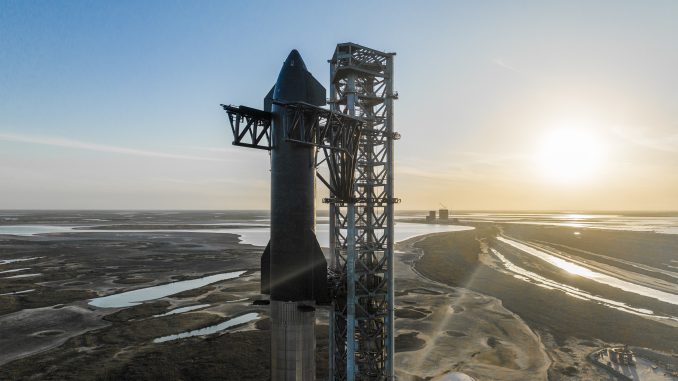 Elon Musk provided an update on when he hopes SpaceX will finally be able to perform Starship's first orbital test flight.
After months of delays in receiving environmental approval from the Federal Aviation Administration (FAA), Musk now believes the test flight will take place in May.
Musk said the test flight will be performed with the new Raptor 2 engines, and to reach that target date he hopes to have 39 of them built by the end of April.
That would give SpaceX enough time to integrate the new engines into Starship and still conduct the test flight in May.
First Starship orbital flight will be with Raptor 2 engines, as they are much more capable & reliable. 230 ton or ~500k lb thrust at sea level.

We'll have 39 flightworthy engines built by next month, then another month to integrate, so hopefully May for orbital flight test.

— Elon Musk (@elonmusk) March 21, 2022
SpaceX first started building the Raptor 2 engines in December 2021, which Musk says costs half as much as its predecessor, but is more than twice as powerful.
As mentioned, the launch is also dependent on receiving approval from the FAA.
In its most recent update the government agency said it hopes to provide a decision by March 28, 2022.
SpaceX Starship update: First orbital flight could happen in March